Address
100 Clements Road
London
SE16 4DG
United Kingdom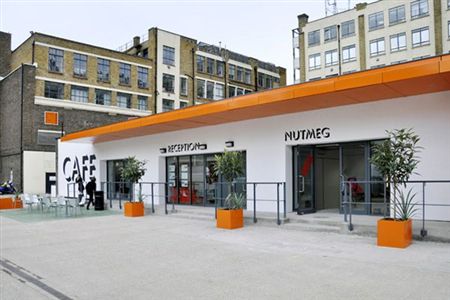 VIBE stands for vibrant atmosphere - waves of new art, pulse of changes, always moving, playing with form and content.
We are here to provide an alternative venue for what is FRESH & NEW, thus being a forefront stage for various forms of artistic passion in modern and classical styles. We have a capacity 0f 120, a bar and all the licenses needed for live & recorded music, film screenings, dance, dance performance and theatre.
Vibe Gallery is an exciting space to visit and purchase, but also a place to relax and unwind. It is open to any ideas - no matter if you paint, write, or swallow swords…! Contact us so we can help you become visible. We also rent space for events, workshops and just about anything you can think of.
So, make sure to bring yourself down to one of our regular events for a wonderful day/evening, or just pop in for a chat during regular opening hours…
The space  is 2100 sq ft with over 65 meters of wall space located in the heart of Bermondsey, less than 5 minutes away from the tube station (Jubilee line). We invite you to a fresh and vibrant gallery atmosphere which aims to unite artists and other creatives.
We will be holding regular events such as movie nights, comedy and poetry nights, gigs and creative workshops. We also hire out the space to hold other events such as fashion shoots, photography and artist, craft and designer stalls; selling everything from handmade jewelry to prints.