Address
East Cliff Promenade
Bournemouth
BH1 3AA
United Kingdom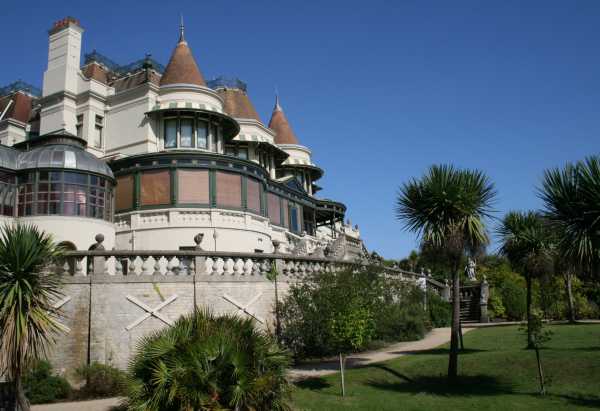 Welcome to the Russell-Cotes: House Gallery Garden – One of the most fascinating historic houses in England. The Russell-Cotes was the home of two Victorian collectors and travel enthusiasts, Sir Merton and Lady Annie Russell-Cotes.
There is a regular programme of exhibitions featuring both art and artefacts from the Russell-Cotes own extensive collections, and talks, tours and events take place throughout the year. See the website for full details, visit russellcotes.com.
"For many years I had it in mind that someday I would build a house after my own heart, as an offering of love and affection to my wife."
Merton Russell-Cotes
In 1901, Merton gave his wife Annie a dream house on a clifftop, overlooking the sea. It was an extraordinary birthday present – lavish splendid, and with a touch of fantasy.They filled this exotic seaside villa with beautiful objects from their travels across the world, and lined the walls with a remarkable collection of British art, creating a unique atmosphere in a most dramatic setting.
Then they sealed it in time and gave it to the future…
The main hall has a remarkable collection of high Victorian and Pre-Raphaelite art, including many works by women artists. Other rooms house souvenirs from the couple's travels, with works from Russia, Australia, New Zealand and the world-renowned Japanese collection. With stunning views, a serene cliff-top garden and stylish café, Merton's extravagant gift to his wife is one of Bournemouth's most intriguing visitor attractions.