Address
45 Dover Street
London
W1S 4FF
United Kingdom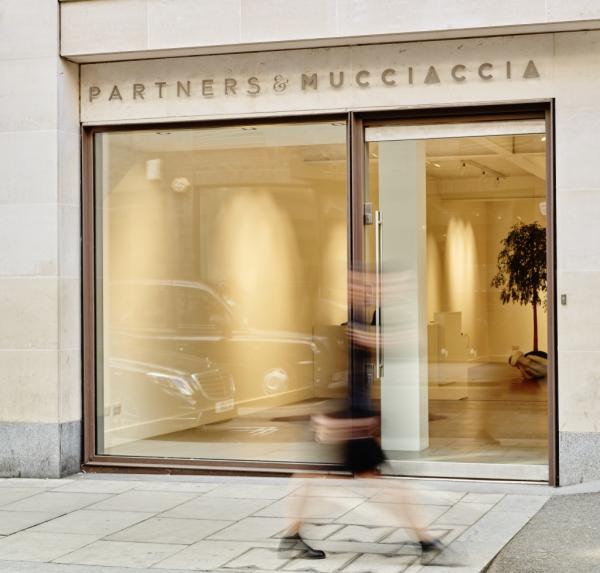 Massimiliano Mucciaccia opened Galleria Mucciaccia in 2007, in the historical centre of Rome. Born into a family of gallerists and art patrons, Massimiliano grew up in the entourage of artists, curators and affectionados.
Shortly after, he opened a second space in the beautiful setting of the Dolomite Mountains. Over the years, it has come to be known as an exclusive corner in Cortina d'Ampezzo where art lovers and collectors gather together during the winter season.
Massimiliano, as founding partner, opened Partners & Mucciaccia in Singapore, in 2012. Together with his partners, the gallery focuses on showcasing XX century artists that have proven to be historically important. It holds first-time solo exhibition for their international artists, as well as showcases artists from the region. Located in the prestigious and green district of Gillman Barracks, the gallery is a cultural hub and hosts a well-diverse events programme for artistic thought-provoking debates.
On June 23, 2016, Partners & Mucciaccia opened in London. Situated in the heart of Mayfair, on the ground floor at 45 Dover Street, this new addition is the fourth branch to the group. The gallery's vision is to explore the works of numerous artists and sculpture who sought new approaches to art, with a particular attention to the XXI century.
The identity of the gallery is defined for its strong exhibition programme featuring leading modern and contemporary Italian and international artists, including Giacomo Balla, Alberto Burri, Max Ernst, Vassily Kandinsky, Jannis Kounellis, Georges Matthieu, Mimmo Paladino, Mario Sironi, Mario Schifano, to name a few.
The gallery has built a reputation for working closely with curators to define and support the artistic career of their artists, and to highlight their work on an international scale. It continuously works in collaboration with institutions and private foundations, to organise museum-quality exhibitions, such as the retrospectives of Giorgio de Chirico, Robert Rauschenberg and Jacques Villeglé.