Address
56 Stoke Newington High St
London
N16 7PB
United Kingdom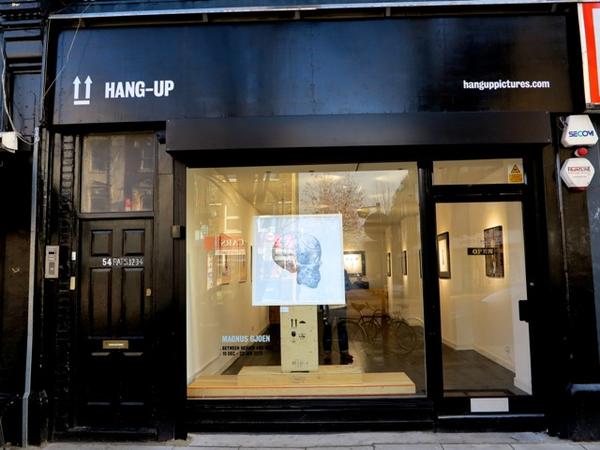 Hang-Up Pictures is a London based contemporary art gallery situated in the heart of Stoke Newington, London.

The galley space at street level presents a dynamic programme of contemporary and urban art exhibitions from a roster of exciting artists and makers.

Embracing the bohemian neighbourhood feel of this fast changing neighbourhood the Hang-Up Gallery takes pride in providing a warm and accessible atmosphere, with an approachable and passionate team on hand to help with any queries.

Artists who have shown at the gallery include Magnus Gjoen, Anja Niemi, Rosie Emerson and Nancy Fouts and work is regularly presented from leading street artists including Banksy, Faile, Shepherd Fairey, Judith Supine, Matt Small, Futura and Jose Parla.

Hang-Up Urban is Europe's leading online urban art gallery which operates from the same building as the gallery Specialising in highly collectible limited edition urban art prints, the team work closely with an international selection of established and emerging artists and deal in artworks from over 150 artists. In addition to an extensive gallery inventory Hang- Up Urban have links with a global network of galleries and private collectors enabling the team to source rare print editions from artists including Banksy and others, quickly and competitively.

Hang-Up Contemporary is an online art gallery also operating from the Stoke Newington space . Launched in 2010, Hang-Up Contemporary now works closely with an international roster of established and emerging artists, directly with print publishers, and with artists including Sir Peter Blake, Stanley Donwood, Anja Niemi, Russell Young, Harland Miller and Magnus Gjoen. Hang-Up Contemporary also deals in work from artists including Damien Hirst, Tracey Emin, Charming Baker, Bridget Riley and many more.