Address
Cheshire Street
London
E2 6EH
United Kingdom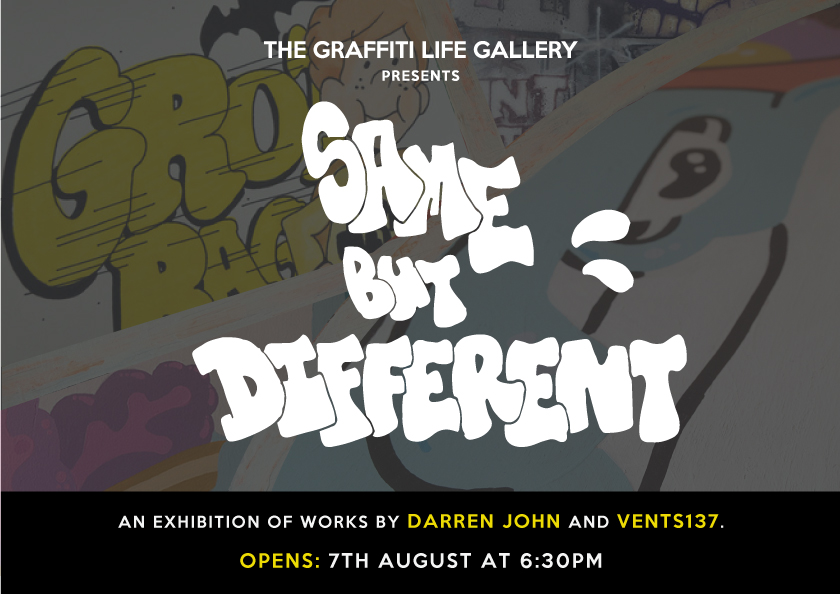 Darren John and Vents137 will be showing a selection of self-curated works from a variety of series' of each artist's personal work. Having spent a wealth of time producing ephemeral works together in a wide array of abandoned, derelict and often unloved spaces, the two have developed very distinct and identifiable styles from a melting pot of similar inspirations.
The show aims to draw attention to the different outcomes of two individuals who are inspired and immersed in the same subcultures and interests.
Join us for the private viewing of 'Same but Different' on the 7th of August from 6.30pm. Delicious ginger beer and whisky drinks will be being provided by our sponsor Auchentoshan Whisky.