Address
210 Bellenden Road
London
SE15 4BW
United Kingdom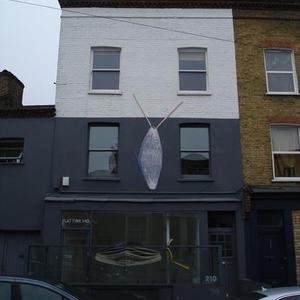 Formerly the home and studio of the late John Latham, the house is now the base for the John Latham Foundation.
Latham thought of his house as a 'living sculpture', with different rooms having the attributes of a living organism. The front of the house, known as the Face, opens into a room called the Mind, which contains a permanent installation of works demonstrating Latham's Time-Base Theory.
The next room, called the Brain, is the space for 'rational thought', and is now home to the John Latham Archive.
Latham's former studio, called the Hand, is the main location for exhibitions and events.
The rest of the house is taken up with what Latham called the 'Body Event', where eating, sleeping and 'plumbing' take place.