Address
Dellasposa Fine Art
10 Shepherd Street
London
W1J 7JE
United Kingdom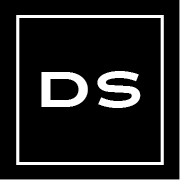 Dellasposa is a London based curatorial studio founded on the principle that art illuminates, inspires, and engages all. We specialise in unique exhibitions, commissions, and art consultancy.
Whether you are invested in the art scene and or beginning your journey, we create unique relationships by connecting you with artists and the story of art. Through our exhibitions, we aim to stimulate audiences with new ideas and encourage an open discourse about art and culture today.
We offer independent advice to guide you through collecting art in today's international, and often opaque art market. With scholarship at the core of our work, we are guided by each individual's unique aesthetics and interests.
Holding exhibitions throughout London, we are proud to present emerging and established artists from around the world. Art is to be celebrated, enjoyed, and appreciated.  We bring the world of art to you.