Address
Coburg House Studios
15 Coburg Street
EDINBURGH
EH6 6ET
United Kingdom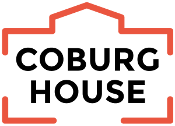 At Coburg House you'll find a weekend gallery and shop and working artist studio spaces (can visit by appointment). Most of all, a thriving hub of creativity, with a combination of home-grown and international professional fine and applied artists, producing outstanding and original individual pieces.
This converted granary provides various sized spaces for all types of artists in Edinburgh as well as a split level gallery space available to rent on a weekend basis. Over the years the artists have organised various open weekends and group exhibitions, with great success.
We remain privately run and attract wide acclaim for the community feeling within the art studios.