Gallery
Address
AntikBar - Original Vintage Posters
404 King's Road
Chelsea
London
SW10 0LJ
United Kingdom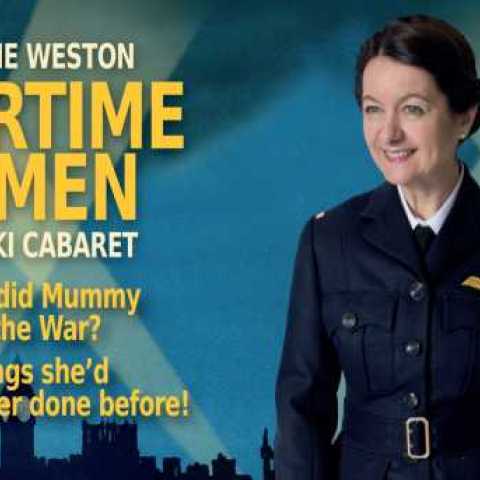 The actress and singer Fiona-Jane presents plays homage to the courageous women of wartime Britain in Wartime Women, an affectionate tribute with song, poetry, and personal accounts from real women of the time.
In recognition of the women who fought for both country and women's rights, Fiona-Jane brings to life the stories of women in WWII and other heroines in a special one-woman show as a part of the exhibition Fighting On All Fronts: Women At War in AntikBar gallery.
Years of extensive research into the lives of women who lived during World War Two led Fiona-Jane to present this emotive yet entertaining show. Wartime Women has been staged for the first time to critical acclaim at the then St James Theatre (The Other Palace) in London in 2014, and has since toured to the atmospheric Talbot House in Poperinge, near Ypres, Belgium, and nationally around the UK in theatres in Guildford, Leatherhead, Halifax, Broadstairs, Kent, and Bath.
For the first time in history, 'ordinary' women became pilots, mechanics, and engineers. They made munitions, worked the land, and performed daring acts of espionage behind enemy lines. Things would never be the same again!
Often moving and frequently funny, the celebrated mistress of dramatic cabaret, Fiona-Jane Weston re-creates the excitement of times that changed our world forever.
Fiona-Jane Weston is an actress, singer, writer and producer of small scale shows. Her solo shows have played to packed houses at The Other Palace, The Pheasantry, Crazy Coqs (Brasserie Zèdel), as well as on national and overseas tours.
Fiona-Jane has received rave reviews for her unique take on historical themes and key events in history, most notably women's history. Her highly acclaimed shows include Wartime Women, looking at the roles women have historically played in warfare and Looking For Lansbury, celebrating the life, heritage and extraordinary career of Dame Angela Lansbury, and musical chat show Fiona-Jane and West End Friends.
AntikBar, the original vintage poster specialist, will be holding an exhibition focusing on the role of women during World War Two featuring posters issued by both Allied and Axis powers, in particular the UK, USA, USSR and some Nazi-occupied countries. Fighting On All Fronts: Women At War will be held at their gallery in Chelsea from International Women's Day to Victory Day (8 March to 9 May).
Places are limited. Tickets to the show cost £15 (plus Eventbrite fees) and include a welcome drink.