Gallery
Address
16 Clifford Street
London
W1S 3RG
United Kingdom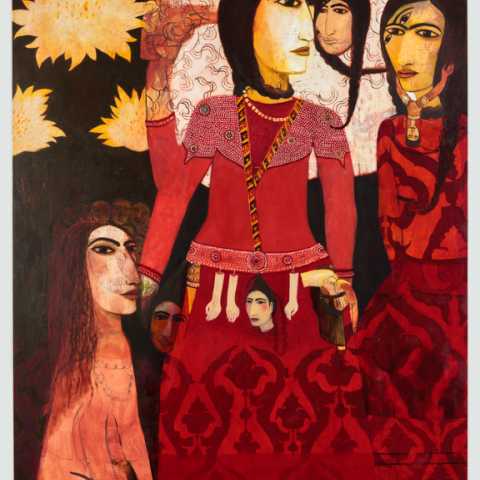 Rossi & Rossi is delighted to present Love & Ammunition, the gallery's first solo exhibition with Iranian born, New York City based artist Samira Abbassy. The exhibition will feature oil paintings on canvas and panel, accompanied by works on paper and sculpture, dating from 2004-2015.
Samira Abbassy was born in Ahwaz, Iran and moved to London as a child. After graduating in 1987 from Canterbury College of Art with a BA Hons in Fine Art/Painting, Abbassy began exhibiting in London. In 1998 Abbassy moved to New York to help establish and found the Elizabeth Foundation for the Arts Studio Program NY, where she currently has lifetime etenure and is a board member.
Her work is shown internationally and has been acquired for private and public collections, including the Metropolitan Museum and the British Museum.