Gallery
Address
152-154 Walton Street
London
SW3 2JJ
United Kingdom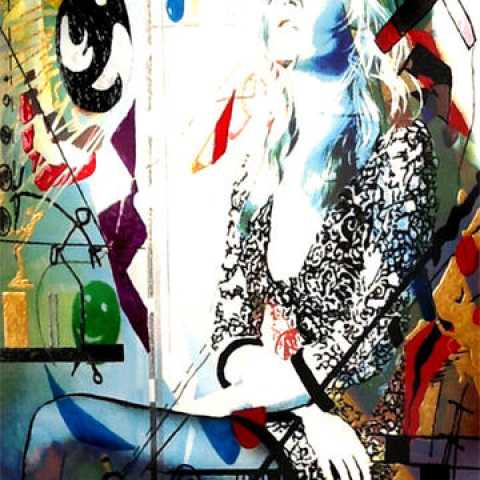 Richard Zarzi is a Cannes-based 'Glamour' artist.
Coming from the fashion world and turned into an artist after a cathartic period of self-discovery, spiritual and artistic studies, Zarzi soon realized that art had to turn its attention to the icons of the modern times that captivate all of us, to make his work appeal to a wide range of taste.
He uses his extensive knowledge of the fashion and marketing industry to warp the familiar popular iconic images we find daily in glossy magazines into contemporary art. The artist projects their images on canvas, crowned with a halo of light and materials that underline their natural charisma and make their beauty timeless, with the light suggesting an idea of spirituality.
The highly original choice of media employed in his works render an immediate sense ofsparkle and glamour, and we certainly have the impression of being in front of something really precious whilst looking at them.
In 2012 Zarzi held an event ('Kiss Me Kate') showcasing artworks entirely dedicated to Kate Moss at Maddox nightclub in Mayfair (London).
Speaking of his muse Zarzi said:
'Quality is timeless, and Kate Moss inspires my art to become timeless".
Zarzi is exhibiting at the Cannes Film Festival 2013.
The marriage of art and fashion (or vice versa) is certainly one made in Heaven - but luckily for us we have means to bring that heavenliness to Earth and in this respect Zarzi surely does an excellent work.