Gallery
Address
13 Berkeley Street
London
W1J 8DU
United Kingdom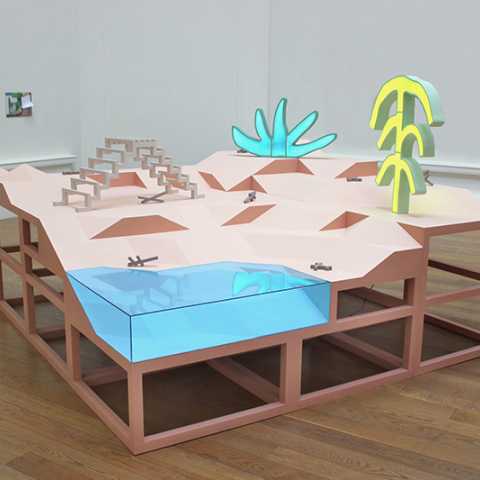 New Scottish Artists: a Royal Scottish Academy exhibition supported by the Fleming-Wyfold Foundation
12 May - 24 June 2015  
Galleries One & Two
 
2014 saw the launch of a new partnership between the Fleming-Wyfold Foundation in London and the Royal Scottish Academy in Edinburgh with the Fleming-Wyfold Bursary awarded annually to an artist exhibiting in RSA: New Contemporaries, and an annual exhibition of works selected from the RSA's exhibition and shown in its London gallery, the Fleming Collection. This year, the exhibition New Scottish Artists: a Royal Scottish Academy exhibition supported by the Fleming-Wyfold Foundation (12 May-24 June 2015), will bring works by nineteen artists from RSA:NC to the Fleming Collection in London. Now in its seventh year, RSA:NC is one of the best opportunities available to recent art school graduates in Scotland, and New Scottish Artists presents a further opportunity by both showcasing Scotland's emerging talent to a wider audience and providing the artists with a London platform.
 
Among the works selected for this year's exhibition are Charlotte Nash's bright pink expanding foam sculptures, Moira Watson's series of prints looking at global conflict, Samantha Wilson's large-scale figurative drawings, Caitlin Hynes's patchwork textile pieces, a collection of Seamus Killick's paintings taken from VHS cassettes as well as work by the recipient of the Glenfiddich Residency Prize, Ben Martin.
 
New Scottish Artists will feature the 2015 Fleming-Wyfold Bursary winner Edward Humphrey's video installationAnother Fiction as well as the 2014 Fleming-Wyfold Bursary winners, the Brownlee Brothers, who have produced a site-specific installation of new work for the exhibition.