Gallery
Address
Royal Opera Arcade
St. James's
London
SW1Y 4UY
United Kingdom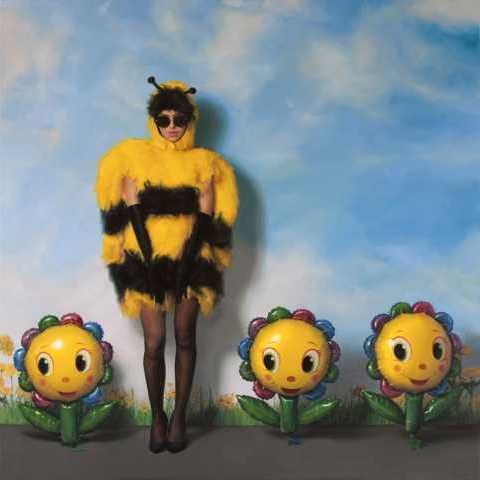 Lot 5 Collective's fourth exhibition, Face Value, which will be staged at the Royal Opera Arcade Gallery, London, running from 8 – 17 November 2018.
The six artists that make up the collective, Lizet Dingemans, SJ Fuerst, Lucas Garcia, Luca Indraccolo, Helen Masacz and Harriet Spratt, seek to 'reconcile contradictions by applying traditional techniques to modern themes, combining classical beauty with contemporary culture, and uniting expression with representation' – using the old to create the new.
Face Value focuses on contemporary portraiture, and also will feature a number of international guest artists. These include Felicia Forte, whose painting Time Traveler, (Matthew Napping) was awarded Second Prize at the 2018 BP Portrait Awards, as well as Arvid Antonsen, Simon Davis, Scott Eaton, Sainer Etam, Phillip Harris, Milo Hartnoll, Emma Hopkins, Stella Ishack, Hans van der Leeuw, Emanuela de Musis, Shana Levenson, Anastasia Pollard, Daniel Sequeira, Travis Seymour, Nicolas Uribe, Sofia Welch and Sharn Whitehead.
The works in Face Value showcase a variety of styles and subject matter but are linked by the artists' commitment to representational painting, portraiture and contemporary art's capacity to articulate the complexities of the human condition.
SJ Fuerst's work is a mix of the styles of Pop art and classical painting, which he brings together to create playful tableaus that reinterpret elements of contemporary culture, each a slightly twisted version of the familiar. Fuerst is inspired by costume, toys, and fashion photography, and often incorporates the surreal atmosphere and compositional strategies of the latter to invoke a sense of fantasy.
With his latest works, Luca Indraccolo takes inspiration from the fires that devastated the Vesuvius National Park in Italy in the summer of 2017. This disaster is used as a starting point to make a comment on the global destruction of natural environment for financial gain of a few unscrupulous people. The impressive columns of smoke that rose kilometers into the air are a strong visual device that links all the paintings in this series.
Helen Masacz's latest paintings draw on her passion for music; she has been interpreting album titles by well-known musicians. For her, Face Value represents the paradox between the familiar and unfamiliar that underlies contemporary culture. Her painting Technical Ecstasy (2018) is a portrait that reflects the current climate of paranoia and violence in the world and expresses how technology has created the means to destroy us.
Masacz will also be showing her work Boris Johnson – Cover Up (2018), a life-size portrait of Boris Johnson that was originally shown at the BP Portrait Awards at the National Portrait Gallery, at the time that Johnson was the Mayor of London.
Inspired by current political events, when the painting was returned to her, Masacz invited her students to 'deface' the painting, using oil paint applied with palette knives in expressive marks. Masacz then re-named the work 'Cover Up'. For this exhibition, members of the public will be invited to add to the work in a similar fashion. At the end of the show, the painting will be sold by auction, with all proceeds going to the homeless charity, Shelter.
For the duration of the exhibition, the Royal Opera Arcade Gallery will be open from 10.30am – 6pm, Monday to Saturday, and closing at 2pm on Saturday 17th November.
Notes to Editors:
About the Lot 5 Collective artists:
Lizet Dingemans (b. 1990, Helmond, the Netherlands) studied Fine Art at the Angel Academy in Florence in the summer of 2011, and at the London Atelier of Representational Art (LARA) from which she graduated in 2016. Dingemans lives and works in London, where she is an artist and art teacher. Her work has sold in the UK, Germany, the Netherlands and the USA.  In 2018, she was a contestant in Sky Arts Portrait Artist of the Year and was nominated for Artists & Illustrators magazine 'Artist of the Year' in 2016.
SJ Fuerst (b. 1987, Connecticut, USA) studied painting at the Pratt Institute of Art and Design in New York, at the Florence Academy of Art and at the London Atelier of Representational Art, graduating in 2010.  Fuerst lives and works in Malta.
Fuerst's can be found in private collections all over the world. Select exhibitions: See-Sea, Malta Maritime Museum, Birgu, Malta (2018); Ways of Seeing, Lot 5 Collective, Mall Galleries, London, (2017); POP, Herrick Gallery, London (2017); Art New York, ZK Gallery, New York, USA (2016); Atelier: The Art of Representation, Mall Galleries, London (2015); and Breaking the Ice, RuArts Gallery, Moscow, Russia (2013);
Lucas Garcia (b. 1992, Stroud, UK) studied illustration at ESDIP, graduating in 2012. He studied at the London Atelier of Representational Art (LARA), where he obtained a full scholarship. Since graduating in 2017, he has worked on illustration and portrait commissions in both the UK and Spain. He has exhibited multiple times at the Royal Society of Portrait Painters and his painting Dirty Blond was Highly Commended by the de Laszlo Foundation at the 2018 RSPP exhibition.
Luca Indraccolo (b. 1973, Naples, Italy) worked for 15 years as an art director with major advertising agencies across 3 countries, eventually serving as regional creative director at London's Saatchi & Saatchi, before pursuing a career in fine art. Indraccolo studied artistic anatomy in New York, and drawing and painting at the Florence Academy of Art. In 2009, Indraccolo completed his training at the London Atelier of Representational Art (LARA). Select exhibitions: 12×12 A Portrait Exhibition, The Florence Academy of Art, USA (2018); Ways of Seeing, Lot 5 Collective, Mall Galleries, London, (2017); The Contemporary Portrait, Thompson's galleries, London (2015); Are you sitting comfortably? Simmons Contemporary, London (2014); and the Annual Exhibition, Royal Society of Portrait Painters, Mall Galleries, London (2013).
Helen Masacz holds a BA Hons in Fine Art (2004) and a PGCE (2006) from Middlesex University. In 2015, she attended a drawing course at the London Atelier of Representational Art. Select exhibitions: Mystery Postcard Gala, National Portrait Gallery, London (2014 and 2005); Works on Paper, Science Museum, London (2014); the Annual Exhibition, Royal Society of Portrait Painters, Mall Galleries, London (2011), for which she won the arts club award; and the BP Portrait Awards, National Portrait Gallery London (2010 and 2004). Her paintings are held at Mansfield College Oxford of Dr Diana Walford CBE, the private collections of The Rt. Hon. Lord Dyson, Dr P. McKenna, and others.
Harriet Spratt (b.1987, London, UK) initially pursued her artistic training with an Art Foundation year at Bristol UWE.  Following this, she undertook a joint degree of Fine Art and History of Art at Newcastle University, specialising in painting and figurative drawing.  She returned to London to study at the London Atelier of Representational Art (LARA).  After graduating in 2015, Spratt joined a studio space in Stockwell, where she works on portrait commissions and paintings, alongside teaching at LARA.  Spratt has exhibited at various shows in London, including with the Royal Institute of Oil Painters where she won the Winsor & Newton Young Artist prize.
About the Royal Opera Arcade Gallery:
The Arcade was opened in 1818, giving the Royal Opera Arcade Gallery its prestige and history. The gallery is located close to Art institutions such as the National Gallery, Christie's, the Mall Galleries and the Royal Academy of Arts, and opposite La Galleria Pall Mall Gallery.
The Arcade attracts a high-end clientele due to the prestigious art, music and wine shops within the arcade and the famous gentleman's clubs in Pall Mall street.