Gallery
Address
3 Ada Road
London
SE5 7RW
United Kingdom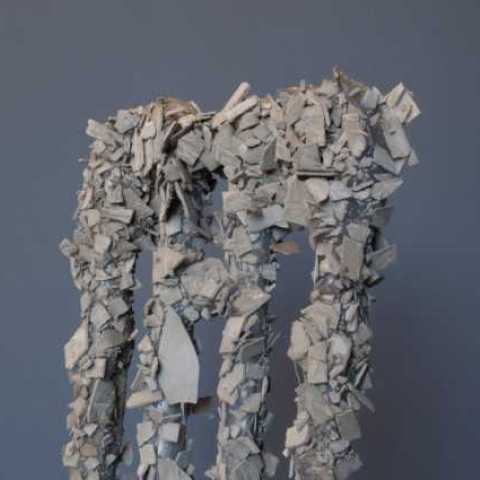 Building on a physical framework, for this new body of work James Lomax has constructed an installation of wall based work and sculpture. As an exploration of materials and processes, he works quickly and aggressively, offering a gesture, a mark or the remnants of something that was there before. 

Through his practice Lomax is testing materials and alienating their processes. Each installation, or body of work, comes from a place; be that a memory or a physical location. This often begins through walking, documentation and an extensive archive of photographs. A colour palette is considered and selected through the materials' natural existence whilst form and physicality is often dictated by a material's capabilities. 

Lomax reinterprets these domestic materials. Often found on construction sites, cement, bathroom silicone, OSB and adhesives have been repurposed to produce a fragile installation. The situation of unease created is directly related to the vulnerability of the materials as the destruction enfolds throughout. Though there is a parallel between the materials used and the methods of making the resulting work holds no association to its primary use. 

The circular process of creation ensures the construction of each piece is reliant on the deconstruction of either itself or another piece in the installation. Serving as the cornerstone, the chaotic destruction is imperative to its existence. 
James Lomax (b. 1991 Winchester) studied at the Ruskin School of Drawing and Fine Art, Oxford. In 2014 he was awarded a Sky Arts Academy Scholarship and more recently he has undertaken residencies at The New Art Gallery Walsall (in partnership with Eastside Projects) and Ikon Gallery, Birmingham. Alongside this show he is exhibiting in 'Th-th-th-that's all folks!' at the Castlefield Gallery, Manchester.