Gallery
Address
26 Cheshire Street
London
E2 6EH
United Kingdom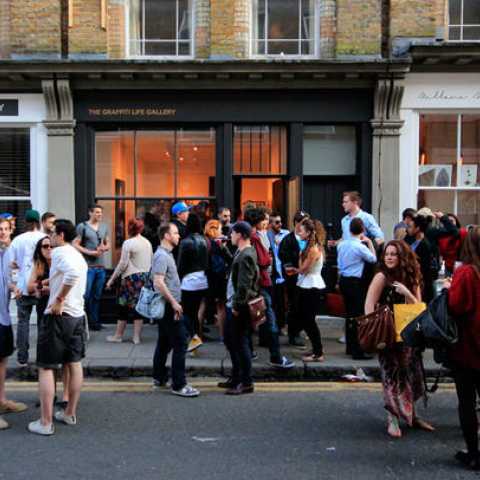 This July, The Graffiti Life Gallery welcomes some of the most exciting artists working within the graffiti scene.   
The Graffiti Life Gallery is an independent gallery located just off Brick Lane, the heart of London's thriving art scene. Set up by a collective of graffiti artists and creatives, the gallery promotes graffiti as a positive art form and supports artists associated with graffiti culture.  The forthcoming exhibition, 'Graffiti Life presents…' provides a rare glimpse into the graffiti scene and showcases the rich collection of styles, mediums and disciplines that are influenced by the art-form.
Graffiti Life Presents… will be on display from 4th of July until the 29th of July. This exhibition is  free and open to the public every Sunday between 11am and 4pm. For private viewings please contact [email protected]
Location: The Graffiti Life Gallery. 26 Cheshire Street, London, E2 6EH.
Nearest Tube: Shoreditch Overground Station, Liverpool Street Station or Aldgate East station.