Gallery
Address
18 Botanic Square
Leamouth Peninsula
London
E14 0LH
United Kingdom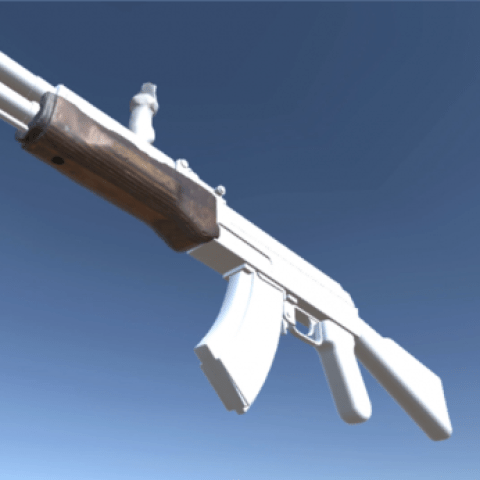 arebyte 117, 117 Wallis Road, E9 5LN
Private view: 7 December, 6-9pm
Exhibition runs: 8 December 2017 - 13 January 2018 (closed between 22 December - 5 January)
Screening & Talk: Thursday 11 January 2018, 7 - 9pm @ arebyte Gallery, London City Island feat panel members: Catherine Chapman, Alison Baskerville and Chris Williams
arebyte are pleased to present fronterlebnis, an exhibition by Dani Ploeger. In 2017, Ploeger made several journeys across Europe to examine the co-existence of conventional weapons and digital culture in everyday life. fronterlebnis - the title refers to Ernst Jünger's proto-fascist concept of the 'front experience' - brings together work in different media that emerged from an encounter with soldiers on the frontline in the Donbass War in Ukraine.

[Now] we have the strict inhumanity of technological murder and the bureaucratic surveillance of all aspects of everyday life. […] Our task is to find a new heroic figure, which is neither the return of the old figure of religious or national sacrifice, nor the nihilistic figure of the last man.
Over the past two years, Ploeger has engaged with the recent (re-)militarization of civilian spaces across Europe in the context of omnipresent digital culture. Heavily armed police officers and soldiers are conspicuously deployed on the streets of Western European metropoles, while a growing number of volunteer militias equipped with Soviet-era weapons are training for - and participating in - conventional war scenarios in Central Europe. Meanwhile, experiences of the public spaces in which these developments take place are highly determined by advanced (mobile) consumer technologies. Starting from his own ambiguous relationship to firearms, which is driven by a paradoxical combination of childhood fascinations and critical theory, Ploeger's solo show frontlerlebnis examines the ways in which mobile phones, action cameras and other gadgets now co-exist with seemingly old-fashioned weapon technologies and their associated symbolic cults of masculinity, strength and heroism.
The four works of fronterlebnis process two journeys through Ukraine, during which Ploeger was embedded with soldiers on the frontline in the Donbass War, and explored shopping malls, weapon stores, monuments and flea markets. An old wooden handguard of a Kalashinkov assault rifle is displayed like an archaeological artefact, next to a rotating projection of a slick, digitized model of the weapon; mobile phone footage transferred to 16mm film shows Ploeger amidst soldiers who simultaneously operate their guns and electronic gadgets during a firefight; a manually patched Soviet backpack from the Afghanistan War-era is repurposed to carry a tablet computer. Meanwhile, the centre of the exhibition is formed by a large, brightly lit installation. In the middle of the sterile white space, a VR headset shows a group of soldiers who appear stuck in an endless smoking break, while an encounter with the disturbed gaze of the artist hints at an ominous situation.
 
Dani Ploeger combines performance, video, computer programming and electronics hacking to investigate and subvert the spectacles of techno-consumer culture. Re-purposing, misusing, and at times destroying everyday devices, his work exposes seemingly banal and taken-for-granted aspects of digital culture as objects of both physical beauty and political power.
Among others, he has worked with traditional metal workers in the old city of Cairo to encase tablet computers in plate steel, attended firearms training in Poland to shoot an iPad with an AK-47, made a VR installation while embedded with frontline troops in the Donbass War, and travelled to dump sites in Nigeria to collect electronic waste originating from Europe.
Ploeger's artwork has been shown at transmediale (Berlin), WRO Media Art Biennale (Wroclaw), Dutch Design Week (Eindhoven), and Arse Elektronika - a festival of sex and technology (San Francisco). Reviews and features of his work have appeared in The WIRE, VICE Motherboard, VICE Creators, Times Higher Education Supplement, La Libération, and on ARTE television, Deutschland Radio, and Dutch national public radio. He holds a PhD in media, performance and cultural studies from the University of Sussex, UK, and is currently a Research Fellow at The Royal Central School of Speech of Speech and Drama, University of London. www.daniploeger.org
arebyte Gallery is a London-based art organisation which supports the development of contemporary artists working across emerging artforms. Through our gallery space and affordable studio complex, we create thriving environments for artists to expand on their practices, explore collaborative working and meet new audiences.
Since its inception in 2013, our exhibition space dedicated to new media and performance art nurtures digital and participatory artforms through interdisciplinary dialogues. We commission cutting edge artists who bring new perspectives to digital culture by connecting emerging technology and art practices, and we curate participatory performance work by artists who push the boundaries of collaborative art-making. 
Our artistic programme provides empowering art experiences to local communities, art practitioners, academics as well as the broader creative and tech sector. With 4,500 visitors per year, arebyte gallery is an inspiring place for everyone.
fronterlebnis is supported by Arts Council England and The Royal Central School of Speech and Drama, University of London