Gallery
Address
A-side B-side Gallery
352 Mare Street
London
E8 1HR
United Kingdom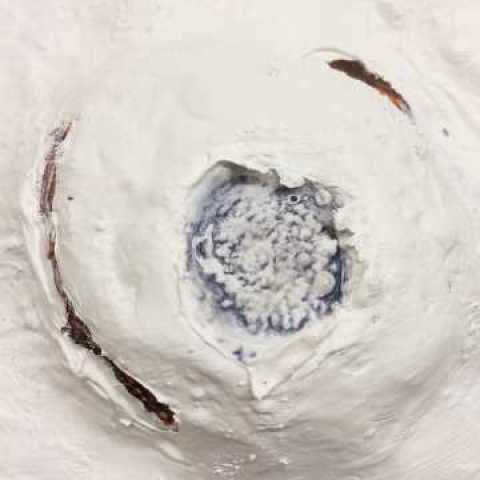 Foreign Bodies
A solo exhibition by Chairman Kato
Public View: Thursday 5th April 7-9.30pm
Show Dates: 06-04-2018 – 10-04-2018
A-side B-side Gallery is pleased to present, 'Foreign Bodies', an exhibition by Chairman Kato. Fine artist, musician and filmmaker, Kato is highly influenced by meditation; highly textural works swell, bulge and disappear into the canvas.
A former medical doctor turned artist, his work explores the tensions between the emotional and intellectual, the seen and the unseen.
Kato is strongly influenced by Japanese art and misappropriating everyday household materials to blur the lines between sculpture and paintings. Foreign Bodies is less unnerving than his previous work, suggesting he has settled into a new rhythm in his practice that continues to blur lines with a mature subtlety.
Kato has exhibited his work across painting, photography and installation in a wide range of institutions across London, from an abandoned railway arch to the V&A and the Oxo Tower. He has previously been awarded a grant from the British Arts Council and his work covered by Dazed and Confused, as well as the British Medical Journal.
He is also a well-known public speaker, lecturing and coaching on the subjects of creativity and meditation.
ChangeYourMind.be

A-side B-side Gallery
352 Mare Street
London E8 1HR
Gallery open: 10-5pm Friday–Tuesday
12noon–5pm & 7–9.30pm Thursday
www.facebook.com/asidebsidegallerylondon
@Aside_Bside_
http://instagram.com/asidebsidegallery
For further info or images contact: [email protected] +44(0)2085337258