Gallery
Address
A-side B-side Gallery
352 Mare Street
London
E8 1HR
United Kingdom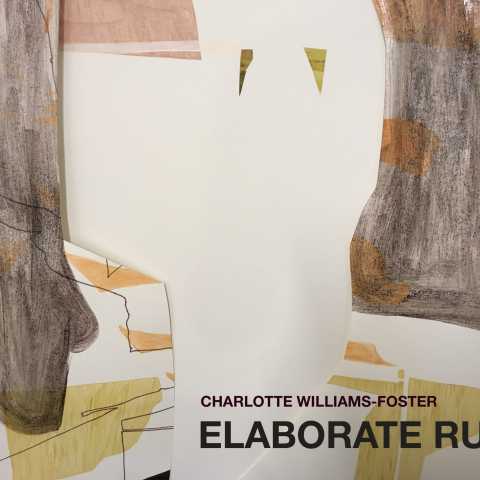 A-side B-side Gallery is pleased to present:
'Elaborate Ruse' an installation by Charlotte Williams-Foster
Public view: Thursday 1st February, 7-9.30pm
RSVP to [email protected]
Exhibition dates: 01-02-2018 – 6-02-2018
A-side B-side presents new work by London based artist Charlotte Williams-Foster.
Drawings are hung to divide the space in a layered arrangement that connects with the busy street outside the gallery window. The paper screens have been cut into, opening onto and visible through one another. Marked, collaged, painted and embellished on both sides, they intersect and interconnect in ways that shift; an interchangeable arrangement of moveable elements.
Gallery opening hours: 10-5pm Friday–Tuesday, 12noon-5pm
A-side B-side Gallery
352 Mare Street
E8 1HR LONDON
Opposite: Hackney Central station
www.facebook.com/asidebsidegallerylondon
For further info or images contact [email protected] +44 (0) 2085337258