Gallery
Address
Mall Galleries
The Mall
London
SW1Y 5AH
United Kingdom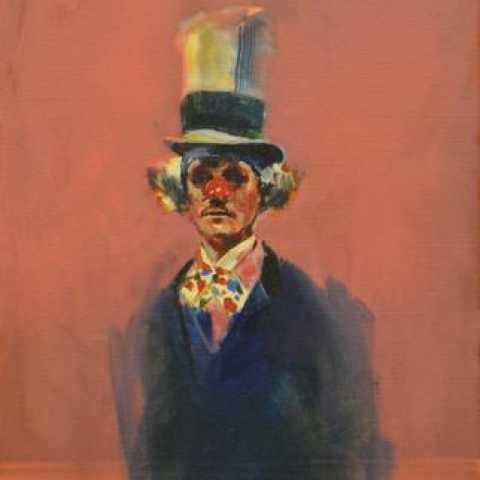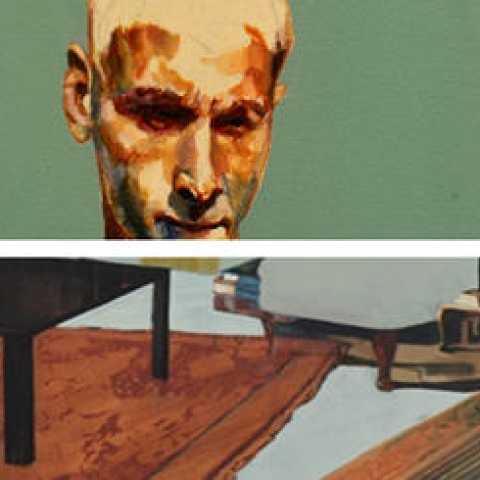 "Biscuit. I've kept you half." is a two person exhibition of paintings by Bartholomew Beal and Eleanor Watson presented by Isis Phoenix Arts and Jason Colchin-Carter.
29th May - 2nd June 10am - 5pm
Private View 29th May 6pm - 9pm
On the evening of the private view, there will be two performances, the first at 7.30 pm of an extract from Samuel Beckett's Endgame by 'Theatre with Legs' - Jessica Murrain and Lucy Bairstow. Immediately followed by a musical performance by the highly acclaimed violinist and songwriter - Diana Yukawa, performing pieces from her new album - 'Finding The Parallel'.
Bartholomew Beal and Eleanor Watson are emerging contemporary figurative painters both having graduated from Wimbledon College of Art last year. Their work has already received favourable critical attention with serious collectors taking note of these two talented young artists.
Biscuit. I've kept you half. is a line taken from the play Endgame by Beckett, and reflects the artists' response to this renowned black comedy. The title is taken from dialogue between the two bucket-dwellers in the play, Nagg and Nell. As with much of Beckett's work, this line is loaded: on one level it is tender and affectionate and yet simultaneously a stark reminder of the farcical situation the two characters find themselves in.
Their practices are quite distinct and yet they are brought together by their mutual interest in the power of painterly narrative and importance of the undefined; what is left out and merely inferred.
Bartholomew paints people in ethereal, unreal spaces; characters that may seem lost or even out of place. Whereas Eleanor paints empty interiors, where we sense the absence is tangible. Central to the exhibition will be two same sized paintings by each artist hung opposite to each other responding to the play, as a direct comparison of their practices.
Bartholomew's piece, 'Glum Clown' is a perfect representation of Beckett's 'Theatre of the Absurd'. Clov, could well be a truncated version of 'clown': the would-be source of amusement is melancholic.
The work itself is boldly handled, an austere portrait, set off by the comic red nose, the old-fashioned top hat and colourfully spotted necktie. This clown appears to be from another time, yet is distinctly contemporary as his blue body becomes lost to broad brushstrokes and interplays with the neutral colour planes of the background creating confident gestures and marks. Bartholomew relishes the phenomenon and explores the phantasmagorical.
Eleanor's work in contrast is more structured, with an architectural awareness of interior spaces. In her 'Untitled' piece we have a striking examination of line and form, with key pictorial elements like the rug, chair, table and lamps creating a strongly geometric framework. Eleanor's work is reminiscent of a stage set, with the props and furniture fixed and placed and all that required are the actors, who may have just exited left or are waiting to make their entrance. The only certainty is the absence and the subtle clues to the undisclosed narrative.
It is therefore no surprise that both artists were both drawn to Beckett's masterpiece, a literary bond that unites and creates a point of departure. Bartholomew Beal and Eleanor Watson have very distinctive painting styles and differ in subject matter, technique and application yet there is a common thread at work here. 
We have in these two artists, the representation of absence and even loss, together with the uncharted realms of the imagination and reverie. When faced with the inevitable 'endgame' of our existence, we have only laughter left when the tears have run dry.