Address
York Fine Arts
21 Montpellier Parade
Harrogate
HG1 2TG
United Kingdom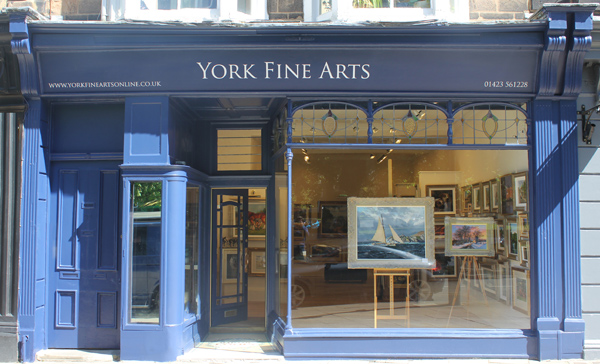 York Fine Arts has been a family run, established art gallery for over forty years. Over the decades we have gained an international reputation for sourcing high quality traditional and contemporary fine art from some of the very best artists practising today.
We place value on the traditional, and therefore ensure that each piece we acquire resonates with the traditional craftsmanship of the arts. Perhaps through style or technique, even our contemporary pieces demonstrate a commitment to the time-honoured heritage of traditional fine art.
Our carefully selected collection of artwork is tailored for a diverse range of styles and tastes. We specialise in a variety of work by established British and international artists, ranging from original oil paintings and watercolours to bronze sculptures and signed limited edition prints. We also offer a number of services, including framing, valuations, restoration and art sourcing.