Address
23 Union Street
Edinburgh
EH1 3LR
United Kingdom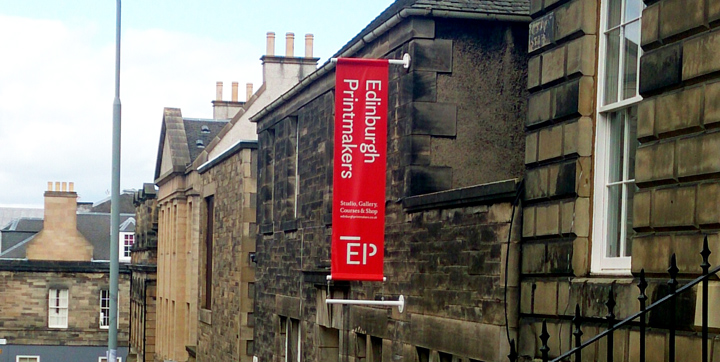 Established in 1967 as the first open access studio in Britain, Edinburgh Printmakers is an organisation dedicated to the practice of fine art printmaking. We are committed to providing high quality, low cost printmaking facilities for artists.
Edinburgh Printmakers' mission is to support artistic excellence in the medium of print through inspiration, education, innovation and facilitation. We work at the cutting edge of contemporary visual art, producing critically acclaimed and engaging artwork that is key to the cultural life of Scotland.
For almost 50 years Edinburgh Printmakers has supported artists to expand the practice of fine art printmaking. At the heart of our business is the provision of a printmaking studio, a place where artists share knowledge, expertise and creativity, researching and developing excitingly fresh artwork in print. Our artist users produce wonderfully original, engaging visual arts experiences that travel to hundreds of venues throughout the UK and abroad every year benefiting the lives of thousands of gallery visitors.
Artists and customers choose Edinburgh Printmakers because we have established a reputation for excellence and innovation in printmaking and are world leaders in this field..
Edinburgh Printmakers is also the home of one of the UK's leading contemporary art spaces with year round exhibitions and associated events that showcase the very best artwork from the world of contemporary art in print. We regularly commission, publish and exhibit new and exciting work by some of the most talented artists in Scotland.