Address
103 New Bond Street
Mayfair
London
W1S 1ST
United Kingdom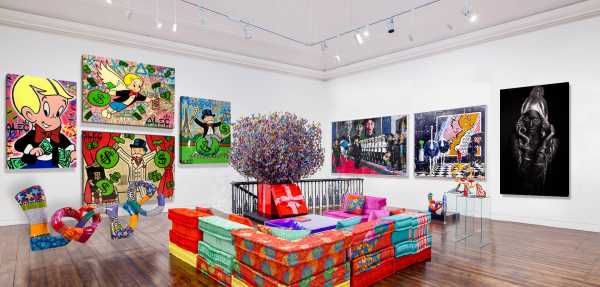 Eden Fine Art is a major international art gallery initiated and owned by Cathia Klimovsky and has accomplished much since being founded in 1997.
Eden's exposure has expanded multi-continentally, aided by the launch of international galleries in some of the world's most prime locations, as well as the development of high-profile partnerships.
Eden Fine Art successfully operates two flagship galleries in the heart of New York City. One, located on the corner of Madison Avenue and 50th St, is a thriving 10,000 square ft. bi-level gallery. The second can be found in the heart of SoHo, on the corner of Broome St. and Green St. and is a much larger 25,000 square ft, four-floor high gallery. Among other international spaces, Eden Fine Art also operates a 12,000 square ft. gallery in Mayfair, London, and boutique galleries in Nammos Village, Mykonos, and South Beach, Miami, just outside of the Setai Hotel.
Eden Fine Art Gallery promotes a consistent artistic direction by curating a contemporary expression that conveys an optimistic and colorful view of life.
Location
51.5136234, -0.14612980000004