Gallery
Address
20 Arlington Way
London
EC1R 1UY
United Kingdom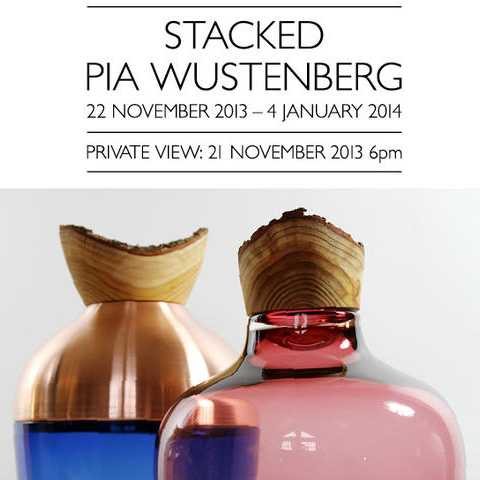 'I found I could say things with colour and shapes that I couldn't say
in any other way... things I had no words for" - Georgia O'Keefe
William Benington Gallery London is delighted to present a curated
selection of Pia Wustenberg's exceptional Stacking Vessels. Consisting
of all new work including the largest pieces she has produced to date,
Stacked will be Pia's first solo exhibition and the first exhibition
to engage with the pieces as sculptural objects.
Identity is central to many artists work, but Pia has chosen to
reflect hers within the manufacture of each Stacking Vessel. The
individual stackable sections of the Vessels are handmade under Pia's
direction by craftsmen in Finland, Germany and Britain (representing
Pia's parentage and where she now lives and works). When combined, the
Stacking Vessels can be read as a self portrait of the artist's
cultural identity, when unstacked they transform into functional
design objects.
The sculptures are a convergence of ideas and aesthetics, a push and
pull balancing act. As much contemporary design as they are
contemporary sculpture, they draw us in with vivid colour and elegant
form then ask us questions about identity, the role of the artist, and
the decline (or resurgence) of skilled craft.