Gallery
Address
16-18 Berners Street
London
W1T 3LN
United Kingdom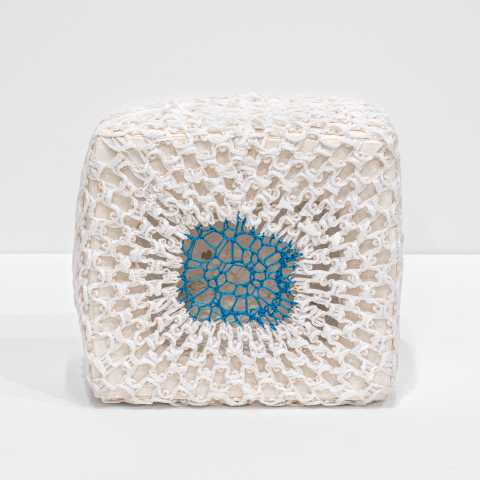 Alison Jacques is pleased to announce a solo exhibition of new work by Veronica Ryan OBE, the artist's first show at the gallery. On view from 30 September–12 November 2022, the exhibition will coincide with Ryan's inclusion in the Turner Prize, Tate Liverpool (20 October 2022–19 March 2023).
Ryan's inaugural exhibition at the gallery follows both 'Along a Spectrum' (2021), a critically acclaimed survey at Spike Island, Bristol, UK, supported by Freelands Foundation through the Freelands Award; and the unveiling of Custard Apple (Annonaceae), Breadfruit (Moraceae) and Soursop (Annonaceae) (2021) in Hackney, London, the UK's first permanent monument to honour the Windrush Generations.
Ryan's work is currently included in 'Whitney Biennial: Quiet as It's Kept', curated by David Breslin and Adrienne Edwards (April 2022–ongoing); 'A Clearing in the Forest', The Tanks at Tate Modern, London (March 2022–ongoing); and 'Breaking the Mould: Sculpture by Women since 1945', an Arts Council Collection Touring Exhibition (2021–ongoing).
In 2021, Ryan unveiled a new commission to celebrate the 10th anniversary of The Hepworth Wakefield, Leeds, which was installed within the largest survey of Barbara Hepworth's work since 1975. In addition, she was included in such group shows as 'Life Support: Forms of Care in Art and Activism', Glasgow Women's Library, Scotland; 'Ghosts from the Recent Past', IMMA, Dublin, Ireland; 'Barbara Hepworth: Art and Life', Hepworth Wakefield, UK; and 'Portable Sculpture', Henry Moore Institute, Leeds, UK.
In 2021, Ryan was awarded an OBE (Officer of the Order of the British Empire) in the Queen's birthday honours list that recognises the 'outstanding achievements of people across the United Kingdom'. In 2022, Ryan was nominated for the Turner Prize.