Gallery
Address
https://www.99projects.co.uk/
99 Chamberlayne Road, Kensal Rise
London
NW10 3ND
United Kingdom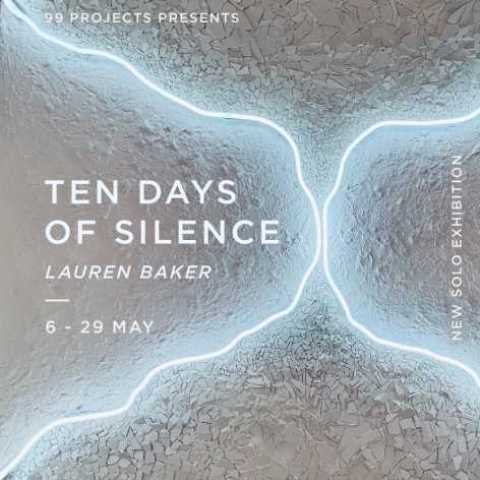 99 Projects is delighted to present Ten Days Of Silence, a solo exhibition by multidisciplinary artist Lauren Baker. 
The artworks in the show were conceived during ten days of silence, sitting blindfolded, and meditating day and night in Mexico. They are a reflection of the artist's deep dive with the ego, on a path of enlightenment, and will visually depict the energy of love letters. Love letters to herself, to the Universe, to the Earth, to her past lovers and her future lover.⁠
⁠
Parting from the symbolist movement in art and its pursuit for absolute truths, the artworks are the result of Lauren's study of contemporary and ancient symbolism and rituals to explore dreams, vision, love and spirituality.⁠
⁠
Some of these new works also involve Yantras, a symbol which one stares at to gain spiritual enlightenment. Through these Yantras, Lauren takes the viewers into a sensorial experience of light and colour and seeks to surround them by a contemplative atmosphere.⁠