Gallery
Address
Riverside Road
London
SW17 0BB
United Kingdom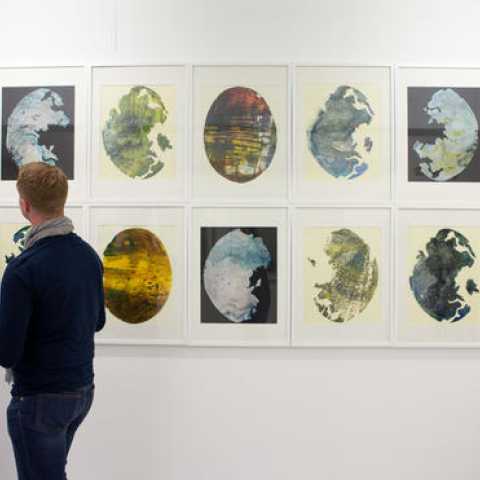 This May over 140 artists at Wimbledon Art Studios will open their studio doors to the public for 4 days for their 31st Open Studios Art Show; the first of their twice – yearly Open Studios art shows.
Wimbledon Art Studios is a unique creative community based in South West London. With 220 individual studios providing a professionally managed creative environment for over 230 artists, it is the largest single site art studio complex in Europe.
The 2012 Summer Open Studios Art Show (10th – 13th May) will provide a rare and exciting opportunity to interact with the artists within their own individual creative spaces and buy art directly from them.
Exhibiting artists range from the newest emerging talent from the UK's leading art colleges to established, award-winning creative's working in disciplines including painting, sculpture, ceramics, textiles, photography, printmaking and furniture design. Recently, Wimbledon Art Studio artist Patrick Simkins completed a photo shoot and interview with Beth Rudford, one of GB' Sculling squad for 2012 and  South African runner  Oscar 'the Bladerunner' Pistonius  in his role as a BT storyteller for the London Olympics.
The show will be officially opened during the Thursday evening by artist Hazel Soan, Figurative Painter, Author & regular TV expert on well loved programmes 'Watercolour Challenge', 'Wish you were here' & 'Great British Picture Chase'.
A long term participant of Wandsworth Art Festival, the Art Show will host its annual Family Fun Day on the Sunday 13th May where there will be interactive storytelling for young children and an art treasure hunt for the older and more adventurous visitors!
Considering the current funding cuts in the Arts sector it is heartening to know that such a vibrant and thriving creative community is still going strong. Spanning the full range of artistic mediums, prices and free entry this show is truly accessible to anyone and everyone. 
If art is your 'passion' then you have no reason not to go!
Free Entry, Free Parking & Disabled Access.
Thurs & Fri 2pm -10pm
Sat & Sun 11am – 6pm
Address: Wimbledon Art Studios, Riverside Yard, Riverside Road, Earlsfield, London, SW17 0BB Tel: +44 (0)20 8947 1183
Transport: London Underground: Tooting Broadway/Wimbledon Park. National Rail: Earlsfield Station. Bus: 270, 44, 77, 493