Gallery
Address
Bozboz
30 Richmond Place
Brighton
BN2 9NA
United Kingdom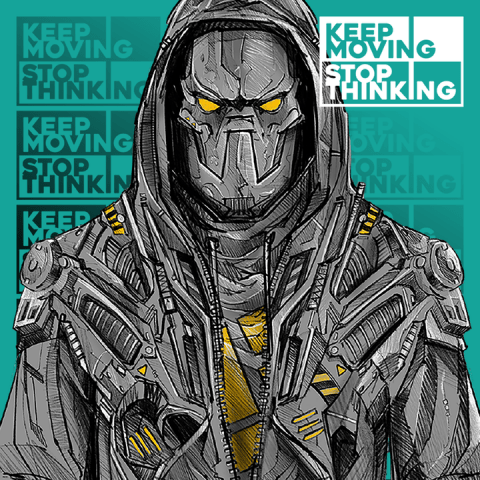 Street artist and graphic revolution SNUB has opened his first hometown solo exhibition, underpinned by collaboration and experimentation. Following the tragic loss of his father, SNUB's outlook on his art has changed.  'Keep Moving, Stop Thinking' is the manifestation of an urgent stream of consciousness, tearing away at the paradigm of conventional graffiti style to create something unique and iconic.
'Keep Moving, Stop Thinking' is a six-week responsive art show influenced in real time by interactions with the public. SNUB will be present throughout, painting works of art directly inspired by the people he meets in the moment, inspired by pressing impulses, inspired by catharsis. SNUB is creating an inclusive, evolving haven within the confines of the Bozboz Gallery, free from conjecture and scrutiny.  
The first of its kind, 'Keep Moving, Stop Thinking' encourages interactivity. A responsive exhibit where new work will be painted and installed throughout the show's duration. This is the manifestation of an urgent creative stream of consciousness. No holds barred.
SNUB will be in residency throughout the exhibit and his work will be influenced by his interactions with the public. See the exhibition for yourself at the Bozboz Gallery. We're open Thursday - Sunday 11am-4pm
'Keep Moving, Stop Thinking' is sponsored by Dark Star beer, with exclusive Snub beer cans available.
Since the 1990's SNUB has been painting walls in towering non-violent 'protector' robots that symbolise his guard. His work has been exhibited across Europe and beyond, garnering widespread admiration from his peers along the way.
SNUB is fighting the uninvited visual invasion of commercialism. Inspiration is fired by frustration; emotion becomes a plan of attack. Anger is the weapon, and any object the ammo in the fight against the optical overload.