Gallery
Address
8 Berkeley Street
London
W1J 8DN
United Kingdom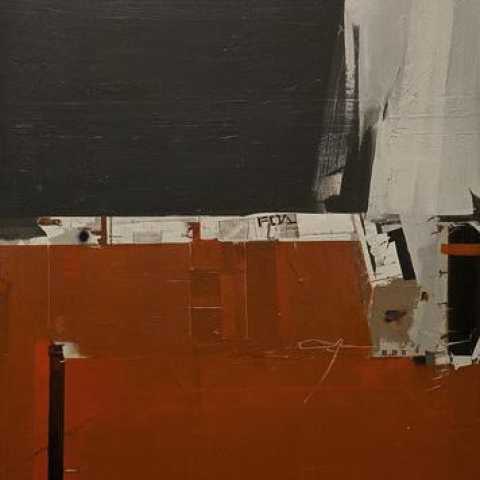 We cannot deny the magical and spiritual influence on the most representative currents of modern and contemporary art. Dukhovlinov's exhibition Speranza (hope in Italian) focuses on the spiritual in art, which I always believed provided the first theoretical foundation for abstract art. Unlike Kandisky, who openly acknowledges that his art theories are based on the occult teachings of Helena Blavatsky, in his painting practice Dukholnikov embraces humanity, enlightenment, and salvation.
During his long and successful career Dukhovlinov has been able to create and develop a new positive image of the world, one that proposes a secretive positive and optimistic symbolism that attempts to explain the spiritual meaning of our frivolous lives. This is not a new approach as many others before Dukholnikov have tried through their art and their thinking to unscramble the secrets of the soul. Goethe, for example, follows the same desire to understand behind the material appearance: 'Nothing's inside, nothing's outside. For the inside is the outside." In affirming this, Goethe simply quoted a principle of the Kabala.
Looking at Dukholnikov's fascinating yet simple and delicate pieces of art reminds me of the famous Chinese mystic philosopher, Laozi when he wrote that  'A great square without angles or sides" is a supreme aspiration on the path toward the infinite. It seems to me that this definition of infinite perfectly describes the sensation that everyone will feel while observing a Dukholnikov painting: being placed before something irrational and mysterious.
Dukholnikov's art is both tangibly and visually captivating, as well as meditative and spiritual. His paintings are immensely physical. When in front of his art you feel the physical and imposing presence of the canvas as it is trying to lure you into something completely new, tricking your earthly 5 senses. You feel engaged in a reflection on the meaning of presence and being, while at the same time you feel catapulted into the eye of a spiritual hurricane. The paintings are intended to remind the viewer, in the artist's terms, that yes we do have a body but there is more to it. I would call it a humanistic experience, especially now when the very term 'humanism" has a very unclear meaning. If for Dukhovlinov hope is equal to truth, his art is an invitation to discover your own truth.  
Notes for Editors: 
Born in Latvia, Dukhovlinov studied at the Serov College of Art and the Mukhina Academy, both in St. Petersburg.  In 2003 he received the State Medal in honour of his contribution to art. His works can be found in many prestigious collections including The State Russian Museum, The Museum of Nonconfromism, The Diaghilev Centre of Contemporary Art, all in St. Petersburg and The Norton Dodge Collection in New Jersey and the The Museum of Sydney University in Australia.