Gallery
Address
183-185 Bermondsey Street
London
SE1 3UW
United Kingdom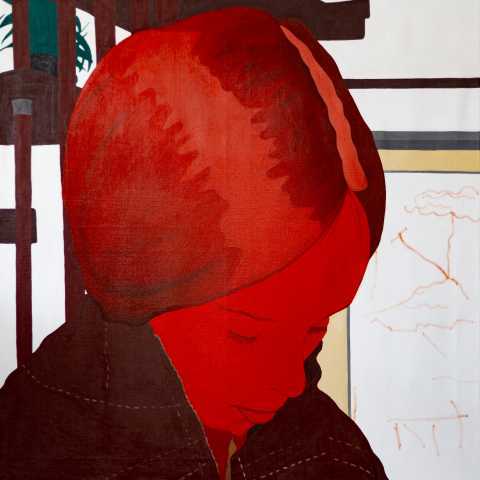 MATVEI MATVEEV | JOSEPH AINA | JIWON CHA | TRISTAN GITTENS
ANASTAZIE ANDERSON | FANG WANG | YUXIAO WANG 
This exhibition brings together a group of artists who all left their home countries or places of familiarity to pursue an MA in painting at the RCA. Their paths lead them to each other and they ended up finding a creative community of similarly displaced people in a new and challenging environment. 
As an exhibition, /ru:t/ aims to rebuild a network for these scattered individuals who's origins lie in separate geographic roots. Experiences of the artists are reflected across the larger body of people who transit through London everyday, plugging into expanding diasporic networks. 
With themes of the human condition, experience of assimilation to host country culture, emotional responses to migration, sanctions and racialised experience, the work in the show holds a mirror up to the viewer, and explores influences from a multitude of cultural value systems which play out in our current urban spaces. 
Image: Anastázie Anderson | Annie (red) #1