Gallery
Address
54 Shepherds Market
Mayfair
W1J 7QX
United Kingdom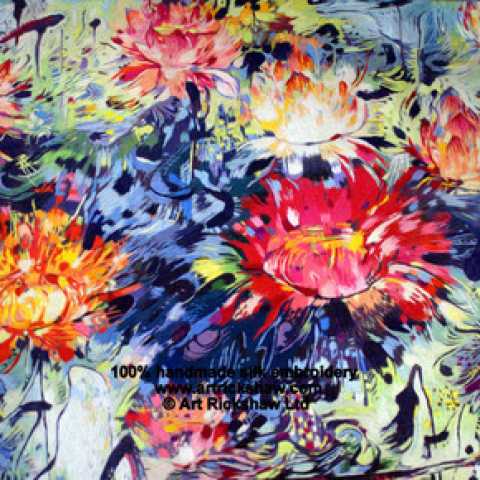 The exhibition will showcase the finest selection of contemporary hand crafted silk embroidery art from Asia at 54 The Gallery in Mayfair. The stunning collection will feature 100% handmade embroideries created using traditional  embroidery techniques dating over 2000 years.
Also on exhibition will be hand painted Mathubani Art that tell the story and history of rural Indian life and Tibetan art based on the traditional rules of iconometry and spirituality.
A rare opportunity to see the finest contemporary collection of 100% handmade embroideries, hand painted Tibetan and Mathubani art in the heart of London. Unique art collection pieces and gifts.
About Art Rickshaw: Art Rickshaw is a small privately owned art dealership specialising in individually crafted art from around the world. Website: www.artrickshaw.com
For more information please call +44 7743 526 027 or email [email protected]