Gallery
Address
92 Heath Street
London
NW3 1DP
United Kingdom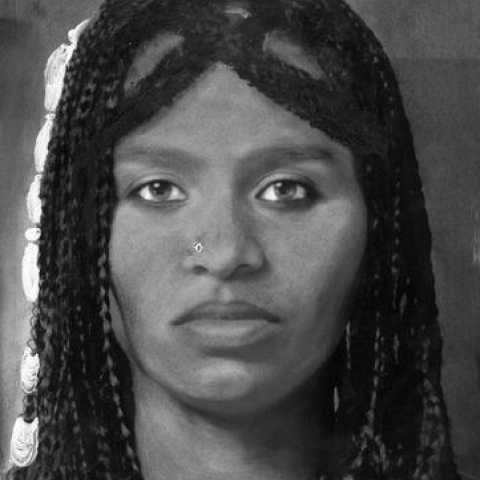 Lahd Gallery is proud to present Rediscovering Sudan, a group exhibition of Sudanese artists whose art reflects the complexity of contemporary Sudanese society. The richness of contemporary Sudanese art is evident in its diversity and this entire Sudanese heritage, past and present, forms the base on which contemporary art is developed. It is this unique characteristic that makes Sudanese art stand out from the different African art schools.
The exhibition will feature a selection of creative works by Islam Zian Alabdeen, Iman Shaggag, Sana Elbashir and Abdelwahab Nour. Although their works are very different, they all have a strong sense of colour, boldness and narrative strength. Islam Zian Alabdeen's works start with an introduction into the fragmentation of life into separate moments and show how these define the spirit of humanity. His bold lines and shadow techniques contain the energy of traditional landscape paintings, giving his art a subtle and timeless quality. US based Sudanese artist Iman Shaggag will also be showing her new works. Her works tell a very different story, providing powerful insights into the human condition specifically highlighting the needs of societies throughout the African continent. Her works are evocative of the multi-dimensional nature of her own country. Sana Elbashir attributes her unique style to her exposure to the multi-faceted culture she grew up in. Building each piece layer by layer, the audience is invited to a spectacle of motifs as evident in her creative works. Finally the works of Adbelwahab Nour's colours are vibrant and he uses a variety of interesting layers and textures to create dynamic paintings to capture the beauty of both the African woman and the dreamy African landscape.
Contemporary Sudanese art is inherently complex and draws its plurality from many traditions and visual styles. The art movement is highly experimental, offering an enormous scope for artists to express themselves. Rediscovering Sudan promises to be an exciting showcase and exploration of Sudan's rich artistic and cultural legacies and will provide an insight into the diversity of this genre of art as well as allowing the viewer the pleasure of admiring the beauty of contemporary Sudanese art.