Gallery
Address
Sheep Street, Stow on the Wold
Cheltenham
GL54 1AA
United Kingdom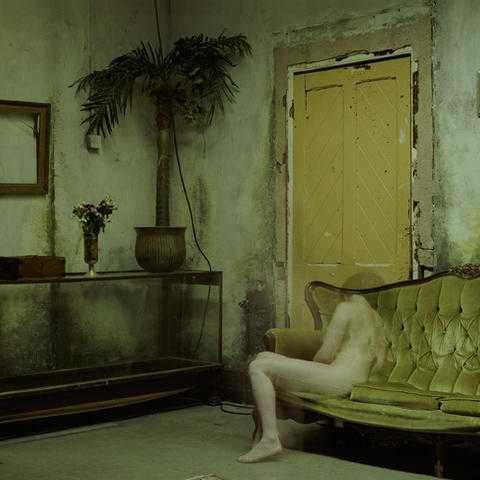 Rachel Louise Brown is fascinated by the way in which fantasy and myth are woven into reality, setting the language for how we feel, what we imagine and how we project ourselves as an image.
The Malevolent Eye is a culmination of the artist's response to unfamiliar places and strangers, a study into how the elements of subject, location and memory fuse together in creating an image. Through one process Brown shoots at night, alone... capturing the landscape whilst experiencing fear and uncertainty. An imagined gaze watches her alongside the real risk of being caught. It is whilst feeling this unease that a photograph is made; abstracted from reality, turning it into something 'other'. Brown then pushes the fictional narrative further by introducing characters into the 'non-scripted' story. The characters are cast through advertisements online and in local newspapers. People are invited to participate in return for a print of their image.
Most recently Brown has turned the lens up on herself... controlled completely by the camera, the location and the feeling of being watched by an unknown eye. The malevolence experienced whilst being both the subject and the image-maker has resulted in a series of self portraits entitled The Self as The Other.
'At once an image maker and director, the artist becomes a kind of demiurge, wielding absolute power. This power is made all the more unsettling by how she creates a fictional world by giving a new twist to the one that already exists; elevating it to the level of the sublime by transforming it into an image, held between the boundaries of the imagination and within the realm of the dreamlike.'
Christian Caujolle
Rachel Louise Brown graduated from the Royal College of Art, London in 2011 with a MA in Photography (Distinction), following a BA (Hons) in Photography at London College of Communication in 2008. She has exhibited widely, with shows in London, Liverpool, Copenhagen, Paris, Niort, New York, Dallas and Toronto, and has completed residencies in Paris, Niort and New York. In 2010 she was a UK winner of Magenta's Flash Forward – Emerging Photographers award and Pour l'Instant Photography Prize.
In addition, she has also been shortlisted for the Visions of 21st Century Feminism and New Contemporaries awards. Other selected awards include Applied Arts Magazine (Photographic Series) in 2009, Fujifilm Distinctions (merit) in 2008, and an honourable mention in both the Fine Art and Deeper Perspective categories at the International Photography Awards, also in 2008. Brown is a visiting faculty member at the New York School of Visual Arts.
Collectors of Rachel Louise Brown's work include Laura Skoler, trustee of the New Museum, New York.
Please join us at the private view of The Malevolent Eye, where Rachel Louise Brown will be in attendance and talking in depth about her work, and be one of the first to view this new exhibition.
Private View Saturday, 2 November, 2-6pm, including an artist talk at 4pm.
Opus Fine Art, Sheep Street, Stow on the Wold, Gloucestershire GL54 1AA.