Gallery
Address
Sheep Street, Stow on the Wold
Cheltenham
GL54 1AA
United Kingdom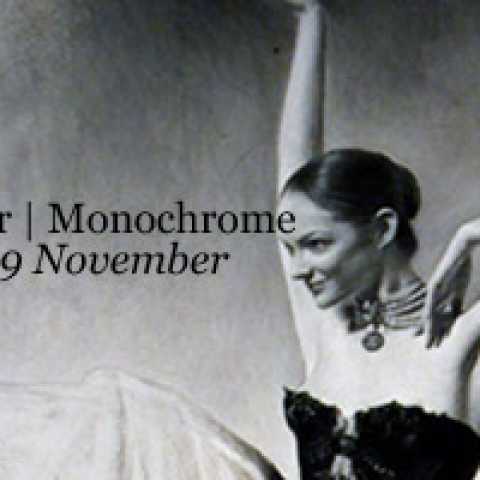 Darren Baker's new series of drawings, Monochrome, is a collection of new works on paper in pastel and pencil. Subjects are as diverse as a rearing stallion, a ballet dancer, and cubes of ice clinking in a glass, all executed in Darren Baker's inimitable, photorealistic style. 

Each of Darren Baker's drawings takes several hundred hours to complete. The process of making his work has been captured by several time lapse films. The work shown inMonochrome aims to embody Darren Baker's deep rooted love of detail in nature, draw upon the symmetry and contrast of the human and mechanical lens and of course, represent the power of drawing and techniques formed over 30 years. Darren Baker's inspirations include Ansel Adams and Vermeer.

Darren Baker has become one of the UK's most collectable artists since his remarkable portrait of the Queen was unveiled by Princess Anne at Westminster Abbey in 2011. Darren Baker is best known for his paintings of prime ministers, sporting elite and celebrities and his work hangs in some of the most famous buildings in the UK, including 10 Downing Street, the House of Lords and St. James Palace. 

During his career, Darren Baker has accumulated an extraordinary portfolio of figurative work and portraiture, still life and interiors, cityscapes and animal portraiture. Last year Darren Baker was appointed as official artist for the London 2012 Olympic games. 

Darren Baker has received numerous awards including The Garrick Prize at Christies, London. He is also the appointed artist for the Professional Footballer's Association (PFA). He is now acknowledged as one of the leading painters of the classical realism genre, and his style displays the influences of both the Dutch Masters and the contemporary realist school. 

Please join us at the private view of Monochrome on Saturday 12th October 2-6pm, where Darren Baker will be in attendance and talking in depth about his work, and be one of the first to view this new exhibition.