Gallery
Address
33-34 Hoxton Square
London
N1 6NN
United Kingdom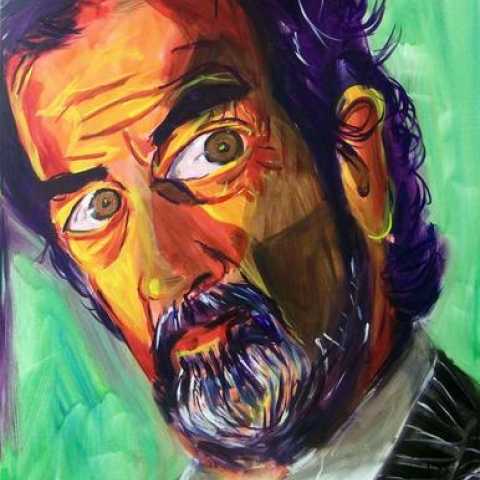 24 May - 23 June 2012
Private View Thursday 24 May 6-9pm
Kenny Schachter / ROVE Gallery presents 'Power & Beauty" a major exhibition of large‐scale new paintings of actresses, dictators, and leaders by Jasper Joffe. Power and beauty are contrasted in over 30 paintings made over the last two years in what is Joffe's largest ever London show.
Look into the eyes of 19 leaders of the 20th and 21st Century including Gaddafi, Thatcher, Stalin and Reagan. See Hitler in colour next to Saddam Hussein in mauve.
Actresses are represented by Scarlett Johansson, Nicole Kidman, Kristen Stewart, and Zhang Zivi. Beautiful women who are photographed and gazed at incessantly are painted against abstract backgrounds, which compete to attract us.
Also shown is the artist, brush and palette in hand, 10 feet high, caught in the mirror wearing only his pants from Peacocks.