Gallery
Address
51 Chiltern Street
London
W1U 6LY
United Kingdom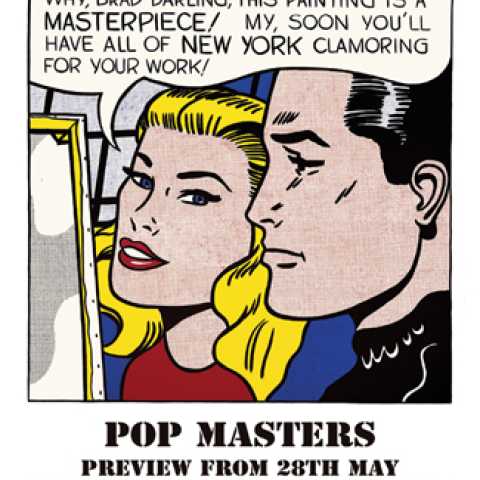 While it is possible to make a case that POP-ART refers to work produced during a brief period between the late fifties into the sixties, the movement's influence in subject matter and approach transcends that limitation.
Our exhibition breaks Pop Art into sections:
1) British Pop Art. Including: Richard Hamilton, Tom Phillips, Eduardo Paolozzi, David Hockney, Peter Blake.
2) U.S. Pop Art. Including: Andy Warhol, Roy Lichtenstein, James Rosenquist, Mel Ramos, Claes Oldenburg, Robert Indiana.
3) Pre Pop. Including: Robert Rauschenberg, Larry Rivers, Jasper Johns, Cy Twombly.
4) Post Pop. Including: Shepard Fairey, Keith Haring, Jeff Koons, Julian Opie.
5) Pop Art / Pop Culture. Including record sleeves, movie posters. Featuring Takashi Murakami, Jean Michel Basquiat and more.
All works on display will be auctioned at the A&D Gallery live and online on Saturday 27th June 2015.