Gallery
Address
1 Paved Court
Richmond
TW9 1LZ
United Kingdom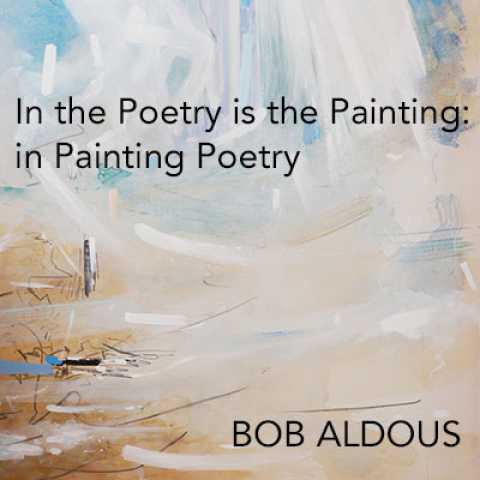 An exhibition of Paintings on Silk and poetic text by Bob Aldous
The exhibition looks at the relationship between abstraction and poetic text.
catalogue is available
https://issuu.com/bobaldous/docs/in_painting_poetry
there are then a series of talks throughout the exhibition looking at the relationship between Painting and Poetry.

Sunday 18th-  3pm  Poetry Performance- Diamond Dancer

Sunday 19th 3pm  Talk and Discussion- Abstraction and Metaphor.

Saturday 25th  3pm  Poetry Performance- Songs of the Heart.

Sunday 26th    3pm   Talk/ Discussion- Emotion and states of water.