Gallery
Address
94-96 Wigmore Street,
London
W1U 3RF
United Kingdom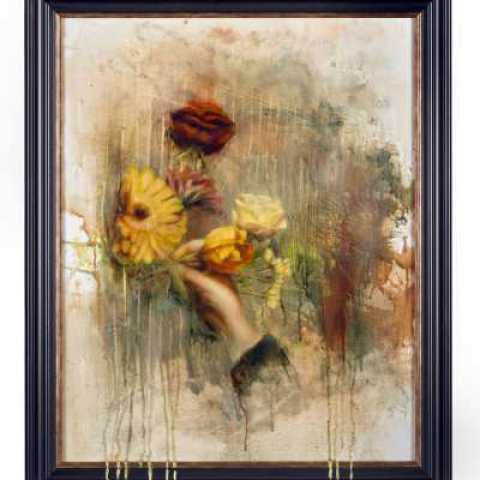 Albany Arts is delighted to announce the latest solo exhibition of work by Pie Herring. Fortitude marks Herring's debut London solo show, featuring an explosive body of painted works. The exhibition comprises of two series of work which reflect and were inspired by a year she spent painting across two continents.

Last year Pie was invited to spend time at a conservation park in Northern Kenya known as Lewa Wildlife. She was asked to create a body of work detailing the impact that the Covid 19 virus, and the subsequent lack of tourism, has had on the rural communities surrounding the parkland.
Pie's work from Kenya was exhibited at a successful group show at the High-Line Nine Gallery in New York earlier this year, and subsequently her piece entitled 'To Have Three Daughters' has recently been awarded second place in the Women United Art Prize.
Pie says "I was lucky enough to meet and spend time with members of the local communities. They shared their stories with me about struggles, defiance, inherent generosity, love and resilience in the face of a global pandemic. These are the people you will see on the walls at Fortitude.
The second series of paintings on display are inspired by footage taken at recent public events involving protests, vigils and memorials. These paintings demonstrate how Pie has begun to explore dimensionality in her work. By allowing the paint to spill erratically out onto the frame, she is seeking to take the painting's surface beyond the confines of the canvas.
 
 Pie has said "I find it interesting that while we are living in a time of increasing restrictions I've felt the urge to break free from the limitations imposed by the edges of the canvas."