Gallery
Address
3 Barclay Terrace
Edinburgh
EH10 4HP
United Kingdom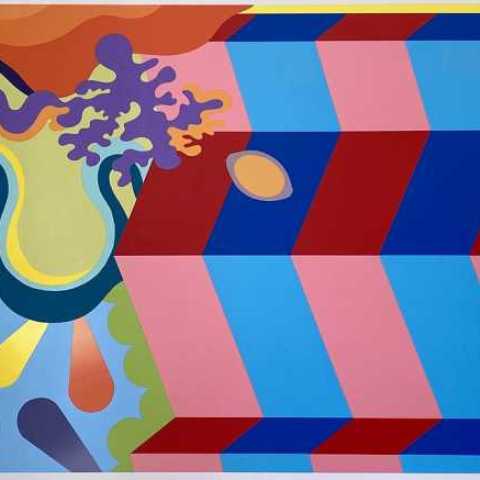 Humour, colour and form are key to Daryl Terri Cooney's paintings. Her canvasses exude playfull, organised chaos that entices the viewer to take their time and consider them carefully. The title of a work is often the first decision she makes and it is typically something she finds humorous or silly. Her paintings are rarely preplanned. Instead they are created through a continuous process of flux, changing pattern and colour in reaction to that of a previous work.
"I believe that my art practice has its own distinctive style, each subject matter is always evolving as well as advancing patterns and particular line work. Each painting is approached in a completely new way."
PRIVATE VIEWING - Saturday 4 Sep
For the first time since lockdown the gallery will be hosting a private view. 20 minute slots per 2 people at a time will be offered between midday and 5pm. If you would like to come and meet Daryl and share a glass of something please book using the button below. Make sure you go to the 4 Sep to book your slot. Covid-19 measures, including social distancing, collection of contact details for track and trace and face coverings indoors will be observed to prevent possible transmission of Covid-19. Your safety is our concern.
To book use the Book Now button at www.uprightgallery.com and follow the link.