Gallery
Address
32 Rivingston Street
London
EC2A 3LX
United Kingdom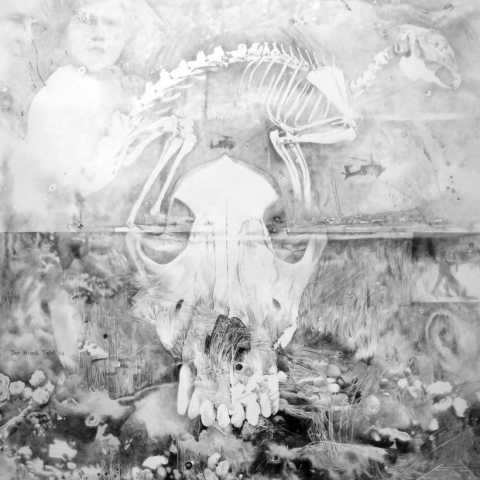 PATRICK STPAUL
Patrick St Paul's mind is a truly wondrous thing that can take you to the most extraordinary places. If you're offered the chance, take the trip.
Charming Baker
Preview:
18/09/2014
6 30 - 9 30
Exhibition Dates:                                                                                                           
19/09 - 10/10/2014           
Location:                                                                                                   
Cock 'n' Bull Gallery
Tramshed
32 Rivington Street
London EC2A 3LX
Unnatural Histories, a fresh body of work by London based artist Patrick StPaul opens this September at Cock 'n' Bull Gallery. Before working as an artist in London, Patrick ditched a successful career in advertising, escaping to rural Scotland where he lived rough in the mountains for a year with a community of artists and musicians.
With historians for parents, Patrick has spent his entire life studying the anthropological history of human kind. Narrative and the process of knowing have always played a key role in his interest of 'things' and in turn, his creation of new 'things'.
The Scottish Highlands were where Patrick started to join together unrelated, strange objects. Scavenged bones and old photographs were joined with machine parts to create hybrids, part animal part furniture. In the mountains technology was replaced with nature, deadlines with infinity, noise with thought.
Patrick uses found bones, antiques and other curiosities to create newfangled articles from existing artefacts. Each element of every piece is given a rebirth; old stories are forged together, creating new stories and new meanings.  Patrick exhibits bravery and imagination only the few can hold on to in adult hood.
As well as a collection of obscured objects, displayed akin to medical specimens, Patrick has produced a number of enormous drawings. Each are incredibly detailed, worked on day and night with no escape, no determined resolution, but a borderless baroque held together with wishful thinking. Patrick allows you to be the voyeur in a world that he has created, what you see is not only human history, but his own history, he is the artwork.
With themes of fragmented knowledge, nonsense, family and folklore, Patrick has layered image after image on top of each other creating one whole and unique 'unnatural history".
One thing often bleeds into another I find, like archaeology in reverse. But it's not apathy, if I sound like I'm digging a hole, it's a passionate belief that some of the hole is equal to some part of the whole. So I keep digging.
Patrick StPaul