Gallery
Address
1 Baldwin Street
London
EC1V 9NU
United Kingdom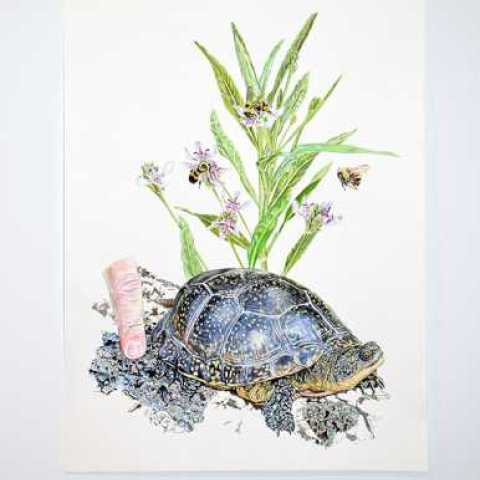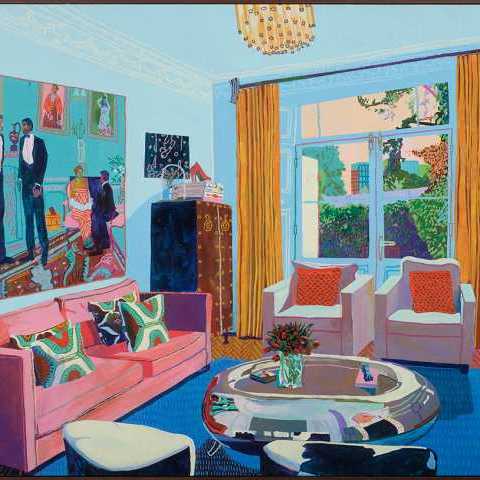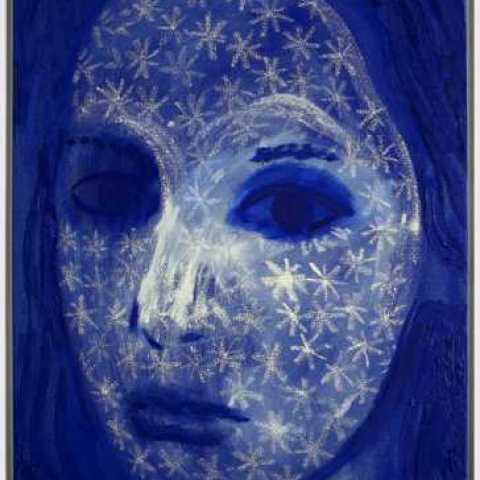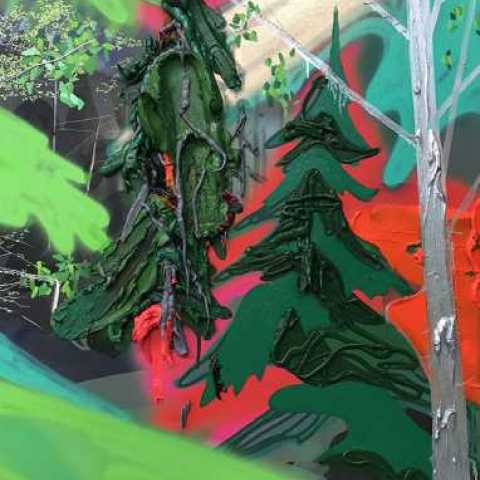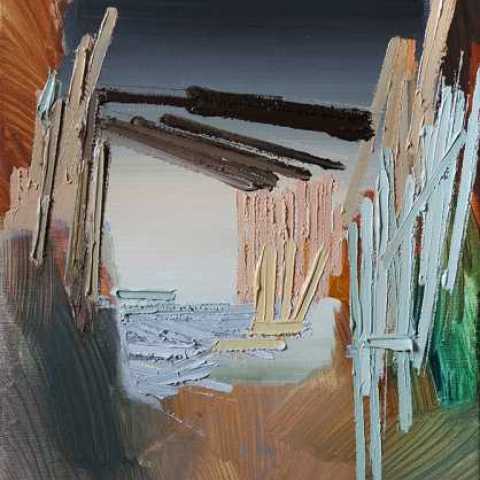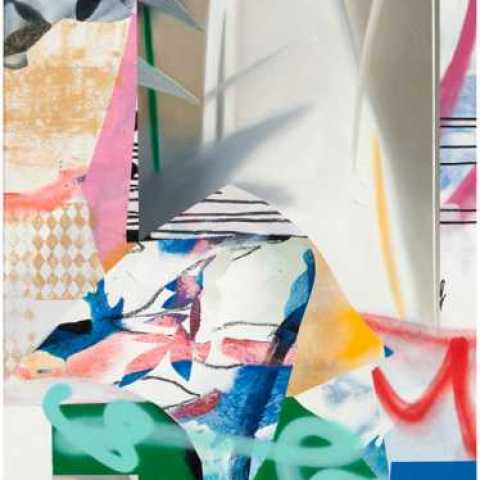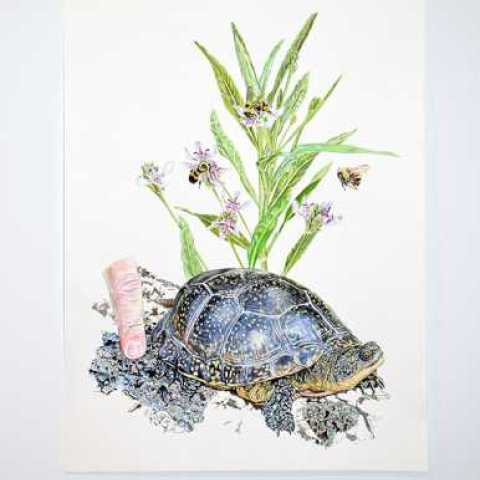 O Canada! 
Preview Thursday 6 July (6-8pm)
Exhibition: 7 July - 19 August 

Fiona Ackerman | Andy Dixon | Kim Dorland | Scott Everingham
Thrush Holmes | Erin Loree | Erik Olson | Justin Ogilvie 
Andrew Salgado | Andrea Williamson | Etienne Zack 

**
Beers London is proud to present O Canada!, an exhibition to coincide with the 150th birthday of Canada. The gallery, which began with pop-up exhibitions in Vancouver in 2008, maintains an exhibition programme with a partially Canadian focus, with representing Canadian artists such Andy Dixon, Thrush Holmes, and Andrew Salgado. Led by Director Kurt Beers, who is himself Canadian, this historic milestone for the Canadian nation provides the first opportunity for the gallery to host an exhibition with exclusively Canadian artists. 
 
The exhibition includes 11 artists (emerging, mid-career, and established), hailing from across the country, working across a breadth of styles, technical approaches, and mediums. Intentionally circumventing any overriding theme, O Canada! finds commonalities between these artists based solely on their heritage, raising questions as to whether there truly is some sort of collective, cultural consciousness or aesthetic tradition. This is a celebration of Canadian contemporary art internationally: asking us to consider their varied approaches and styles while offering insight into larger concepts such as land, identity, culture, and politics.

***
 
FIONA ACKERMAN (b. 1978, Canada) lives and works in Vancouver. Since completing her BFA through Concordia and Emily Carr University of Art + Design, Ackerman has exhibited across Canada and in Europe. She received an honorable mention for the Kingston Prize for Canadian Portraiture in 2009, and was included in Carte Blanche 2: Painting, a survey and showcase painting in Canada (published by The Magenta Foundation, fall 2008). Most recently she was featured in the Jealous Curator's new publication, entitled 'Creative Block", published by Chronicle Books, and was longlisted in the 2015 Sobey Art Awards.
ANDY DIXON (b. 1979, Canada) has exhibited extensively since 2007 including the following solo exhibitions; Pronk!, BEERS London, Volta New York, 2017, Expensive Things I, Winsor Gallery, Art Toronto (2016) and Expensive Things II, Winsor Gallery, Vancouver (2016), Leisure Studies, Rebecca Hossack Gallery, New York (2015) and Canadiana, Initial Gallery, Vancouver (2015). Dixon has participated in numerous Group Exhibitions and Art Fairs including Art Paris and Art Central; Fuse, Vancouver Art Gallery, Vancouver (2012), Nova Festival, Café Mitte, Barcelona (2012), and I felt Board, Black & Yellow Gallery, Vancouver (2012). 
 
KIM DORLAND (b. 1974, Canada) lives and works in Vancouver. He completed his MFA at York University, Toronto, Ontario, and his BFA at the Emily Carr Institute of Art and Design, Vancouver. Recent solo exhibitions include 'I Know That I Know Nothing' at Angell Gallery, Toronto, 2016; 'The End is the Beginning is the End' at Equinox Gallery, Vancouver, 2016; 'Everyday Monsters' at Museum of Contemporary Art, Denver, 2015; and 'I've Seen the Future. Brother' at Galerie Antoine Eraskiran, Montral, 2015. Group exhibitions include 'Ambivalent Pleasures' at Vancouver Art Gallery, Vancouver, 2016; '25 Works on Paper' at Beers London, London, 2016; 'Aidas Bareikis, Kim Dorland & Bill Saylor' at Mier Gallery, Los Angeles, 2016; and 'Major Works' at Equinox Gallery, Vancouver, 2016. He was Globe and Mail's Artist of the Year 2013, and his works can be found in the collections of the Art Gallery of Alberta, Musée D'art Contemporain De Montréal, The Beth Rudin DeWoody Collection, The Richard Prince Collection as well as The Taschen Collection. 
 
SCOTT EVERINGHAM (b. 1978, Canada) holds a BFA from NSCAD University in Halifax, and an MFA from the University of Waterloo. He is a 3-time RBC Canadian Painting Competition Finalist, and the recipient of awards from the Canada Council for the Arts, Ontario Arts Council, and the Toronto Arts Council. Everingham's work is included in many private and corporate collections such as TD Bank Collection, RBC Corporate Collection, Cadillac Fairview, Art Gallery of Nova Scotia, Welch LLP and Tom Thompson Art Gallery. He has exhibited internationally with exhibitions across Canada, Denmark, Houston, Los Angeles and several art fairs: Art Toronto, Art Chicago, Papier 14 (Montreal) and The Armory Show (New York). 
 
THRUSH HOLMES (b.1979, Canada) Holmes' previous solo exhibitions include Heavy Painting and More at the Mike Weiss Gallery, (New York, 2014) Break Room, at NEXT Lounge at the Toronto International Art Fair (2014), VOLTA NY courtesy of Mike Weiss Gallery, New York All Lit Up on Wine, (Mike Weiss Gallery, New York,2013) Flames Up(Angell Gallery, Toronto, Canada, 2013), Noiseless Moon (Angell Gallery, Toronto, 2012) Big Bad Motherfucker In Charge (Neubacher Shor, Toronto, 2010), New Luxe and Paintings; Some Good, Some So-So, (T.H.E, Toronto, 2010). Some of his earlier solo shows include Big Paintings, (T.H.E, Toronto, 2009) Every Million Golden Universe (T.H.E, Toronto, 2008), We Are All Images and MYTH ME (T.H.E, Toronto, Canada, 2007) and New Paintings, (Drabinsky Gallery, Toronto, 2006). He has also been part of a number of group exhibitions, most recently, I want that inside meby Feature Inc in New York. Holmes' work has been critically acclaimed in articles in numerous publications including Whitehot, The Globe and Mail, Nuvo and Arte Fuse. 

ERIN LOREE (b. 1988, Canada) graduated with a BFA in Drawing and Painting from Ontario College of Art and Design University, where she was awarded the 2012 Medal for Drawing and Painting. Since graduating she has participated in numerous group shows including the influential Kim Dorland-curated I ♥ Paint 2 at Angell Gallery in Toronto, and in San Francisco. Solo exhibitions include Midnight Bloom at Angell Gallery in Toronto and Become the Sky in Montreal. In the fall of 2016, Loree was selected for the Bill and Isabel Pope Residency in painting at NSCAD in Halifax, Nova Scotia. Loree's work has been featured in MOMUS.ca, the Toronto Star, Beautiful Decay and the Huffington Post.
 
ERIK OLSON (b. 1982, Canada) lives and works in Dusseldorf, Germany. He holds a BA from Emily Carr University of Art + Design, and between 2014 and 2015 was a guest student of Peter Doig at Kunstakademie Düsseldorf. Solo Exhibitions include 'Portraits', Michael Gibson Gallery, London, Canada; Barbara Edwards Contemporary, Calgary, Canada; and 'Dusseldorfer', BravinLee Programs, New York, USA. Group exhibitions include 'Papier 16', Viviane Art Gallery, Montreal; 'Launchpad', Viviane Art Gallery, Calgary; 'King Kong Crisis', Galerie Golestani, Dusseldorf; and 'BP Portrait Award', National Portrait Gallery, London, UK.
 
JUSTIN OGILVIE (b. 1975, Canada) was born in Toronto and currently lives and works in Vancouver, British Columbia. Ogilvie graduated from the Emily Carr Institute of Art and Design in 2000 and his Masters of Fine Art from the University of Alberta in Edmonton in 2013. Notable exhibition include, The Fantasy of Representation, BEERS London (2015) and, Public Dreams, Private Myths, Meccanica, Vancouver (2014).
 
ANDREW SALGADO (b.1982, Canada) lives and works in London, UK, where he has been hailed as one of the most promising young figurative painters working today. In 2017, Salgado was the youngest artist to receive a survey-exhibition at The Canadian High Commission in Trafalgar Square, London, entitled TEN; the exhibition was accomanied by a monograph of the same name, available online here. Forthcoming solo exhibitions include 'A Room With a View of the Ocean', Lauba, (Zagreb, Croatia, June-July 2017); followed by 'Works for Baudelaire' (Turin, Italy November 2017); 'Transfiguration Space', Christopher Moller, Cape Town, (March 2018); as well as an exhibition with Angell Gallery, Toronto and his fourth solo exhibition at Beers London in the fall of 2018. Solo exhibitions include 'TEN', Gallery of the Canadian High Commission, (London 2017); The Snake, Beers London (2016); The Fool Makes a Joke at Midnight, Thierry Goldberg, New York, (2016); 'A Quiet Man', PULSE Miami, (2015); 'This Is Not The Way To Disneyland', Volta Basel, (2015); Storytelling, Beers, London (2014); 'Variations on A Theme', OAS, New York, (2014); Enjoy the Silence, Christopher Moller, Cape Town (2014); his first museum exhibition, 'The Acquaintance', Art Gallery of Regina, Canada (2013).
 
ANDREA WILLIAMSON (b. 1984, Canada) was born of British and Scottish ancestry on Treaty 7 territory and the traditional territory of the Niitsitapi (Blackfoot), Nakoda (Stoney), and Tsuut'ina. She earned a double major in Fine and Media Arts from the Nova Scotia College of Art and Design, and recently completed a Masters of Fine Arts at Goldsmiths with Distinction. She has contributed essays and writing to numerous Canadian publications including c magazine, esse and Canadian Art and has exhibited internationally. Recent exhibitions include Mirrors at Miart, Cacotopia at Annka Kultys Gallery (London) and We're Having a Great Time at Rockelmann& (Berlin).

ETIENNE ZACK (b. 1976, Canada) currently lives and works between Vancouver and Los Angeles. He is a graduate of Emily Carr Institute of Art and Design. Solo exhibitions include 'Autofill Handbook', Vancouver; 'Those Lacking Imagination Take Refuge in Reality', Esker Foundation, Calgary; Wilding and Cran Gallery, Los Angeles, and 'Etienne Zack: Aforementioned', Equinox Gallery, Vancouver. Group Exhibitions include 'The Meandering Line', Schneiderei, Vienna; 'Away: The Artist as Traveller', Surrey Art Gallery, BC; 'Oh, Canada!' Confederation Centre for the Arts, Charlottetown; and 'Out of Site: New Acquisitions', Vancouver Art Gallery.