Gallery
Address
2 Granary Square
London
N1C 4BH
United Kingdom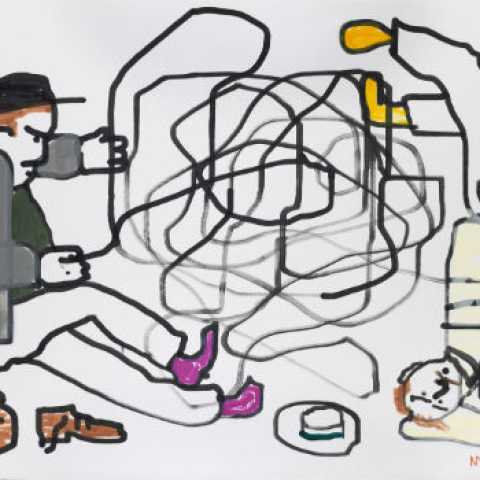 Nous Vous Collective – Jay Cover, William Luz and Nicholas Burrows – have spent six months exploring the nature of collaboration as House of Illustration's Illustrators in Residence. 
Their exhibition features 12 large-scale illustrations of Jerome K. Jerome's classic novel Three Men in a Boat, collaboratively created using a self-built, three-person drawing machine. 
House of Illustration's annual residency is the only UK residency for graphic artists and illustrators. It supports artists to create a body of original work that challenges public opinion about what illustration can be. Supported by the Barbara and Philip Denny Charitable Trust.