Gallery
Address
23 Bruton Street
London
W1 6QF
United Kingdom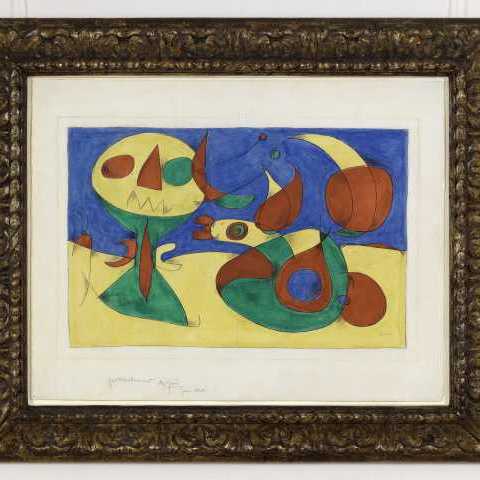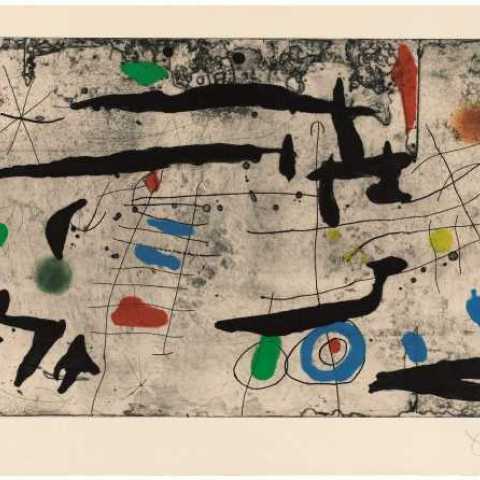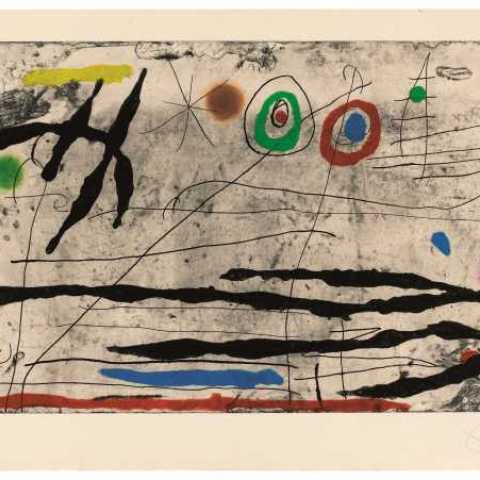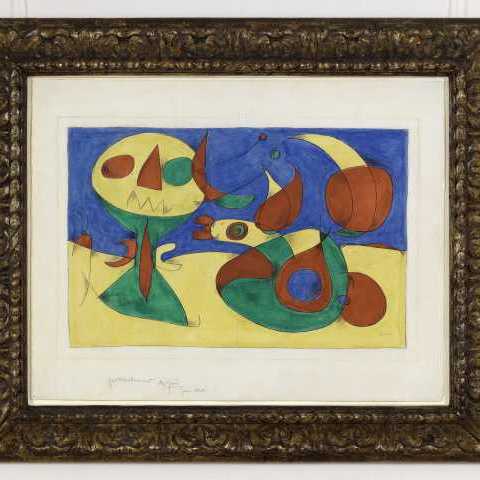 A collection of beautiful examples of Miró's works on paper from 1931 to 1970. Paper was a medium in which Miró excelled. Here we see his skill with oil, watercolour, gouache, brush and ink, ink wash and wax crayon, and his adeptness at the use of mixed media on paper.
Rarely ever seen as a complete set, the show also includes 'Trace sur la paroi I-VI', six large etchings with aquatint and carborundum, printed in colours from 1967. These are hung together on one wall, creating a powerful adjunct to the original works on paper alongside. 
In addition, during Miró the gallery is showing a complimentary group of fine paintings by Picasso, Calder, Dubuffet, Leger, Kandinsky and Brauner, amounting to a stunning range of 20th century masterworks on both paper and canvas.
E&R Cyzer Gallery welcomes visitors to this museum-quality show Tuesday-Friday 10am-6pm until 27 June 2021. Late opening 4th June 10am-8pm.
Miró is a part of  Mayfair Art Weekend 25-27 June when it will be open Friday 25 June 10am-8pm, Saturday 26 June 10am-6pm, Sunday 27 June 12pm-5pm. Admission free.