Gallery
Address
5A Cork Street
London
W1s 3NY
United Kingdom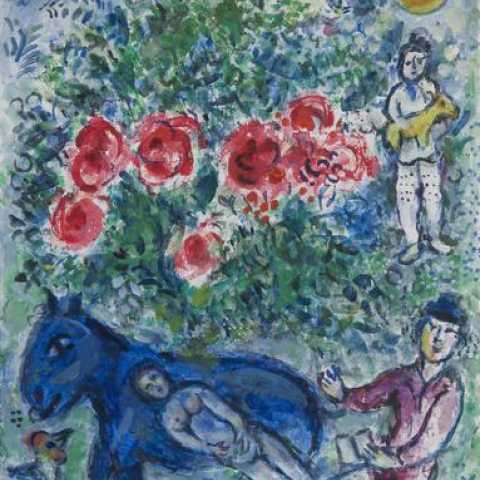 'Marc Chagall and His Contemporaries" will be on view till 30th March 2013.
The exhibition will bring together more than fifty works of art (paintings, drawings and sculpture) by the Ecole de Paris artists and the masters of Russian avant-garde art of 20th  century.  Among the highlights are sculptures by Alexander Archipenko and Chana Orloff, collages by George Annenkov, oils by Kazimir Malevich, Sonya Delaunay, Vladimir Baranov-Rossiné, Ilya Mashkov, Alexei von Jawlensky, Léopold Survage and graphic works by Liubov Popova, Mikhail Larionov and Natalia Gontcharova.
Marc Chagall's Å"uvre is represented by seventeen works in different media. Exhibited works are dated from 1911 to 1982 and display the favorite themes of the artist - love, creativity and biblical subjects.