Gallery
Address
2 Granary Square
London
N1C 4BH
United Kingdom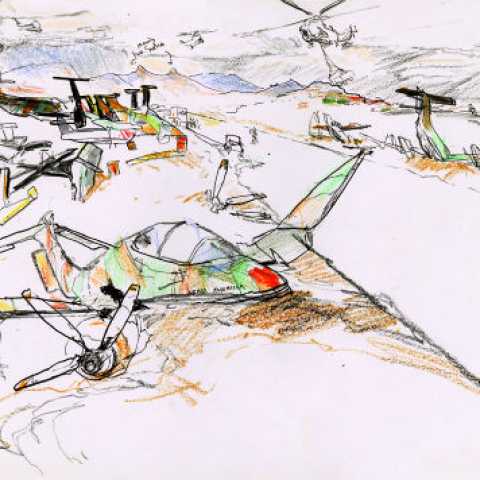 Linda Kitson's line drawings have recorded seminal moments in British history.
This exhibition charts a lifetime of putting pen to paper including her drawings on the front line of the Falklands War, as the first woman artist commissioned to accompany troops into combat. The reportage works on show lead up to her most recent, innovative ventures on the iPad.
Curated by Quentin Blake, who has known Kitson since she was first a student at the Royal College of Art.