Gallery
Address
Duke Street
London
SW1Y6BN
United Kingdom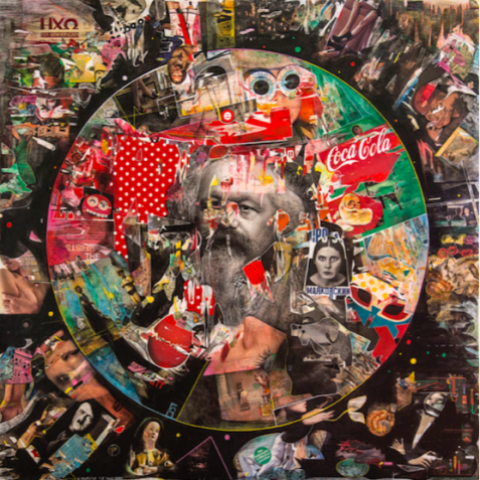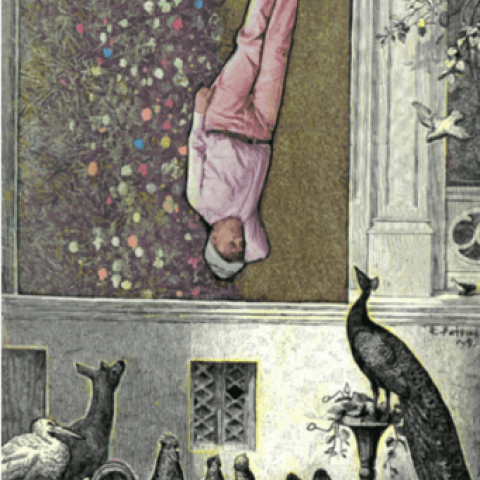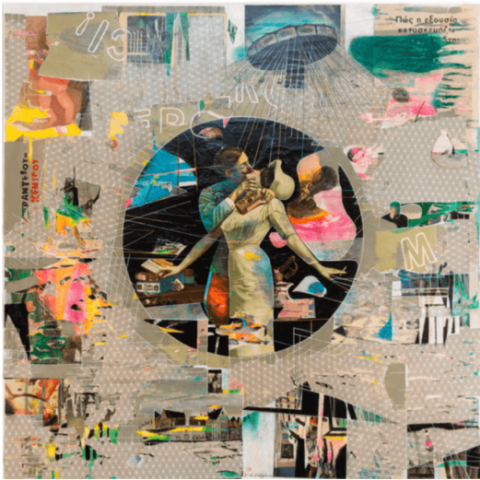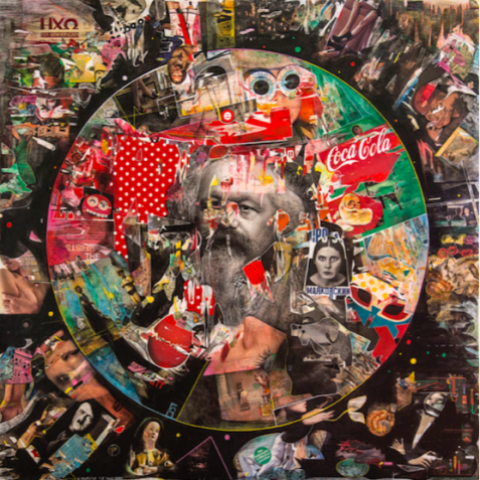 Varvara Roza Galleries and The Blender Gallery are presenting a major solo exhibition of artist Konstantinos Patsios, titled 'Deep in the forest we meet'. The exhibition runs from 23rd June to 10th July at Gallery 8, 8 Duke Street, St James's, London.
The oeuvre of Patsios is a synthesis of several painting metaphors, from conceptual art and expressionism to Pop Art, all delivered with a playful mockery and irony, and an invitation to critical discourse. 'Deep in the forest we meet' will feature paintings and collage as well as NFTs of the original artworks.
Through a selection of collaged artworks and painting on canvas, Konstantinos Patsios proves that he constantly evolves his expressive dexterity using a multitude of visual styles and references drawn from the history of art, comics, and the contemporary consumerist universe. With sharp narrative compositions that suggest modern palimpsests, he vigorously renders the contemporary deluge of the information of image.
His works come from three different periods: experimentation in black, where harsh contrasts are softened by the familiarity of his narrative compositions, often accompanied by political allusions; the shift towards colour and vivid contrasts where colour and collage balance, highlighting their multiple protagonists; and finally, the most deliberately talkative period of comics exploring their relationship - or rivalry - with painting.
Artist Konstantinos Patsios comments: 
"My work is a synthesis of several painting metaphors, from conceptual art and expressionism to pop art, all delivered with a sense of mockery and irony, and an invitation to critical discourse. Although they may seem naïve at first sight, I think there is a strong underlying political dimension in my pictures. I use a variety of expressive media, from painting, sculpture and photography to large-scale installations. Art and especially image have their own rules: they go beyond paint, brushes and paper, to constitute a narrative. Psychoanalysis is not sufficient by itself to interpret an image. A piece of art provokes aphorisms and coincidences. It may not be in itself a cause for war, but it will always be a mirror. One of the principles in my work is the synthesis of non-matching materials, data and the completion of an unequivocal picture. Another personal obsession has to do with confusion: sometimes when the narrative is tiring to my viewer, I juxtapose a tangled mess in order to stop thinking and start seeing! I would like my work to form a new field of thinking where all contradictions are resolved and a new type of harmony governs both the visual and the logic!"