Gallery
Address
2 Omega Place
London
N1 9DR
United Kingdom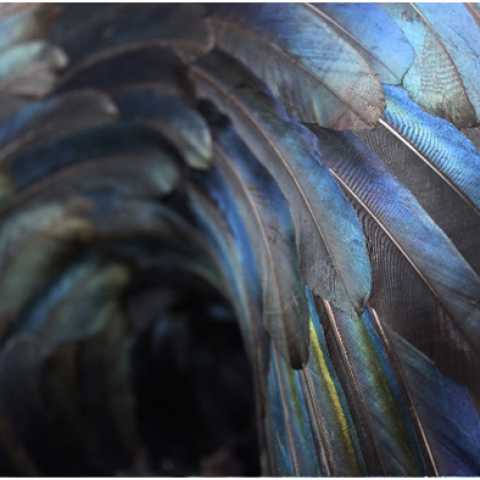 Kate MccGwire LURE
Private view 22nd November 7 - 9 pm

All Visual Arts are proud to present a major solo exhibition from sculptor Kate MccGwire. The title Lure is a dual reference to the ring of feathers used by a falconer to call and command their birds, and to the siren-like call of the work itself. It evokes the combination of our fascination with the iridescent, exotic specimens on display and the desire to look closer in spite of the disquieting atmosphere they create. 
MccGwire's work uses the language of nature's forms to construct impossible creatures, pitting the beauty of a bird in flight against our instinctive revulsion to these unnatural forms in close proximity. Their feathers are both alluring and abject, and appeal to our subjective experience as we confront the breathless, convoluted structures. Her sculptures exist in the periphery between the living and the dead, challenging our perceptions of the authentic and the imaginary.