Gallery
Address
3 Barclay Terrace
Edinburgh
EH10 4HP
United Kingdom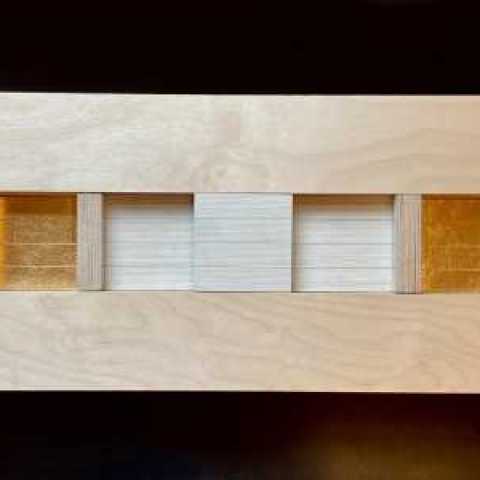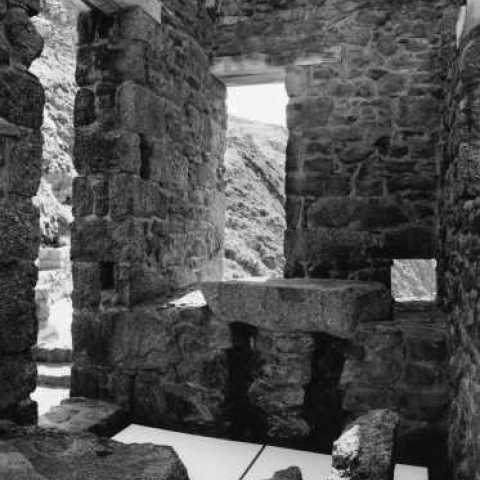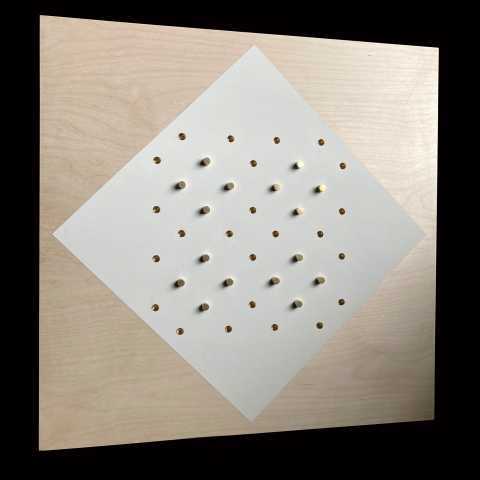 Five years ago Ken Wilder exhibited at Upright Gallery with his poignant and emotional video 'Skylights' (see 'past' link). It is with great pleasure that he is returning with his new show 'Juncture'.
Inspired by the 1960s paintings of Agnes Martin and Frank Stella, Wilder's 'Juncture' is a three-dimensional construction that blurs the boundaries between installation, sculpture and painting. Installed as a 24-hour exhibit within the window space of the gallery, the piece can be viewed at any time of the day in different lighting conditions, whether frontally, or from its side (gazing through the door of the gallery). There are two components: a 'T' shaped object constructed in 24mm plywood and a steel base, from which the plywood structure cantilevers out at the rear, extending into the space of the gallery. A narrow slot steps up towards the rear, the end section of which is open to allow light in from above. This corridor-like space has to be peered into through the window from the street.
Elsewhere in the gallery, the artist displays a series of new wall reliefs, which again blur distinctions between painting and sculpture, but use 'traditional' materials such as gold leaf, brass, graphite and lead white paint.
Downstairs, Wilder will show photographs of an earlier 2004 work entitled Milky Voids, an intervention using milk into an engine house at Botallack mine, Cornwall.
MEET THE ARTIST
Saturday 5 Feb

Ken Wilder will be in the gallery to discuss his work from 11am to 4.30pm on the 5th February. 30 minute slots for 4 people at a time are available. If you would like to come and meet Ken and share a glass of something please book via the gallery website. Covid-19 measures, including social distancing, collection of contact details for track and trace and face coverings indoors will be observed to prevent possible transmission of Covid-19. Your safety is our concern.