Gallery
Address
1 Paved Court
Richmond
TW9 1LZ
United Kingdom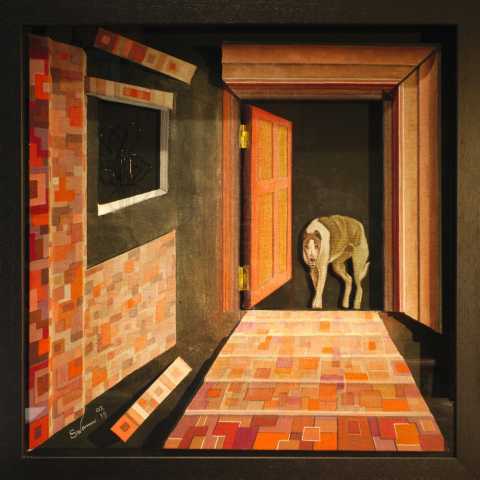 Artist's Talk: Saturday 28 March at 2.30pm. All welcome.
The House with Only an Attic and a Basement brings together the work of two artists, painter and sculptor Pete Swann and poet Kathryn Maris, in an exhibition that explores the often unspoken and sometimes uncomfortable aspects to the human psyche.
The show will include a collaborative, multi-media installation in which Pete Swann creates a series of painted relief portraits in response to Maris' cycle of poems, The House of Atreus, which are darkly comic glimpses of a dysfunctional family over several decades.