Gallery
Address
Fortnum & Mason
181 Piccadilly
St James's
London
W1A 1ER
United Kingdom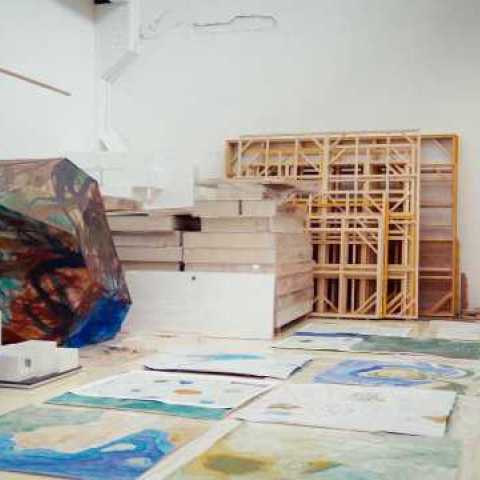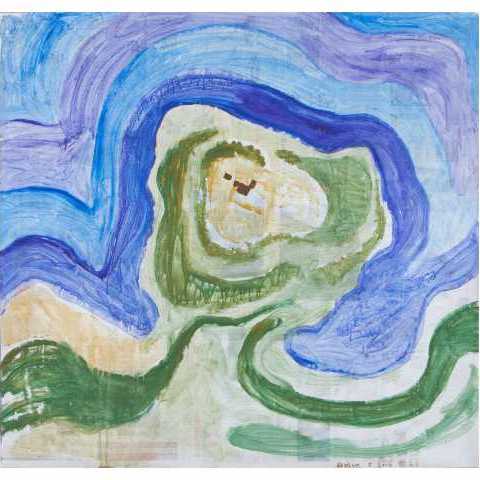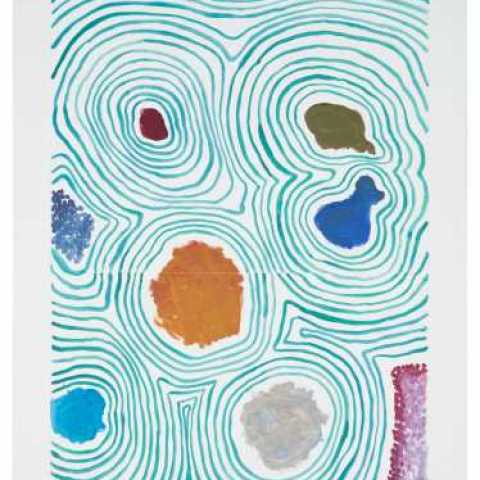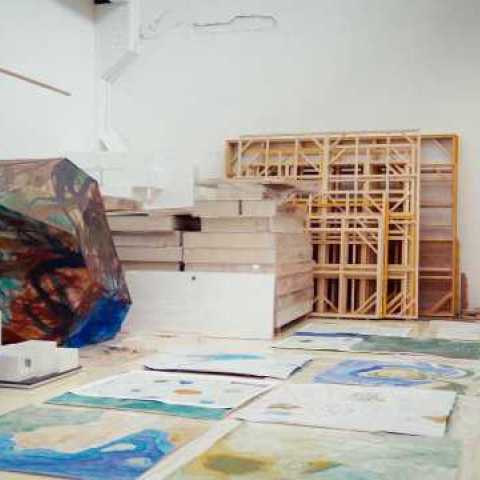 This September, Fortnum & Mason is proud to present Fortnum's X Zhang Enli, 10 September – 18 October 2019. This collaboration with eminent Chinese artist, Zhang Enli, will see a rich body of 28 works, with 18 never-before-seen paintings specially commissioned for Fortnum's, including a 6-metre site-specific work, take over the flagship London store.
Shanghai-based Zhang Enli is known for his captivating paintings that document the more prosaic aspects of contemporary life. Having achieved acclaim for his earlier figurative paintings, Zhang Enli has dedicated recent years to developing his own abstract visual language. In his latest body of work, commissioned specifically by Fortnum's with the space in mind, Zhang Enli's uninhibited, intuitive approach to colour and form is exemplified throughout the space. Inspired by the artist's journeys to and around the UK over the past year, these works harness themes of travel, mapping, immigration and relocation.
This collaboration with Zhang Enli marks an exciting time for Fortnum's as the brand's annual art project takes a different approach with Fortnum's working directly with an artist, and supporting them to create a new body of work.
Ewan Venters, Fortnum & Mason CEO commented: "Fortnum's has always been both a feast for the senses and a place of discovery and our annual art project, which sees us remove our own collection and replace those works with different artists is an annual highlight for us. Changing the nature of the shop, providing a different space for artists and provoking customers to view art in a totally different context is a great joy and makes Fortnum's that bit more special. It is a privilege to be working with Zhang Enli – one of the world's greatest Chinese contemporary artists – to stimulate our visitors from around the world, in exciting visual and sensitive ways and comes at an incredibly important time for us as we prepare for our opening this Autumn in Hong Kong."
The collaboration is well timed, ahead of the opening of Fortnum's first flagship store outside of the UK, at the K11 Musea development in Hong Kong, for which the artist has also been commissioned to produce a new six-part work on paper.
Zhang Enli is widely known for being the first Chinese artist-in-residence at the Royal Academy in 2018, with significant works in the Tate collection. Represented by Hauser & Wirth, the artist has exhibited internationally, with recent solo shows at Galleria Borghese, Rome (2019), K11 Foundation, Shanghai (2019), Firstsite, Colchester (2017), as well as the unveiling of a site-specific work at The Fife Arms in Scotland (2018).
The newly-commissioned Fortnum's series is threaded with the artist's impressions of the Scottish countryside and suburban areas surrounding London, as observed during Zhang Enli's travel between the two. The topographical watercolour on paper pieces are reinterpretations of the local cultures that the artist encountered on his journeys and expand Zhang Enli's depiction of natural forms, seen here as if from an aerial viewpoint encased in grid-like structures. The works demonstrate Zhang Enli's mastery of expressive lines and curves, which are influenced by traditional Chinese brush painting.
In addition, a limited-edition cashmere scarf using a new design created by Zhang will be available to London shoppers, courtesy of Jane Carr. The pattern draws on the aesthetic of maps and contours, referencing the terraces of tea plantations in Hunan and the forms of the islands off Hong Kong. The scarves will be instore in conjunction with the exhibition, alongside prints of the new design.
Fortnum's X Zhang Enli continues Fortnum & Mason's longstanding commitment to the arts, supporting generations of artists and designers through its connections with the Royal College of Art, the Slade School of Art and the Bloomsbury Group.
Within the ornate, decorated interiors of the brand's famous flagship store in Piccadilly, this unique month-long collaboration, Fortnum's X Zhang Enli, brings together an exciting and dynamic offering in the heart of London, allowing audiences to experience contemporary art outside of the typical white- cube space and at a time that the art establishment descends on London for the internationally celebrated Frieze Art Fair.
Instagram: @fortnums
#FXZ