Gallery
Address
Royal Hospital Road
Chelsea
London
SW3 4HT
United Kingdom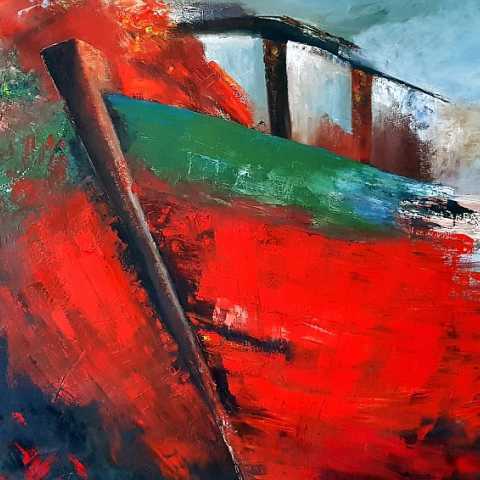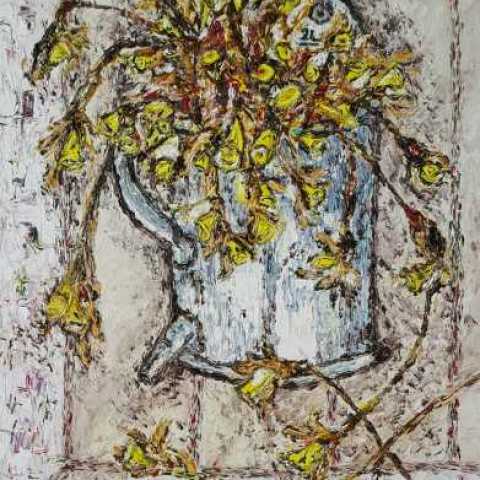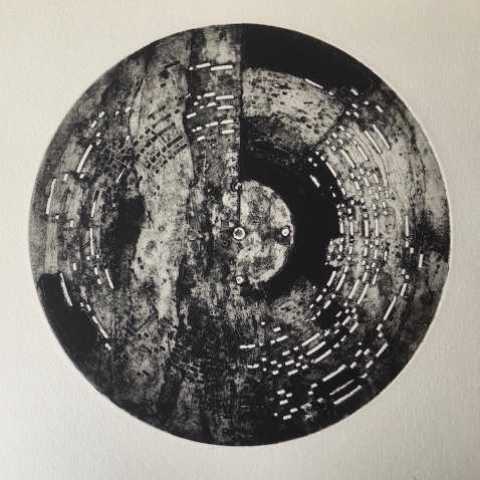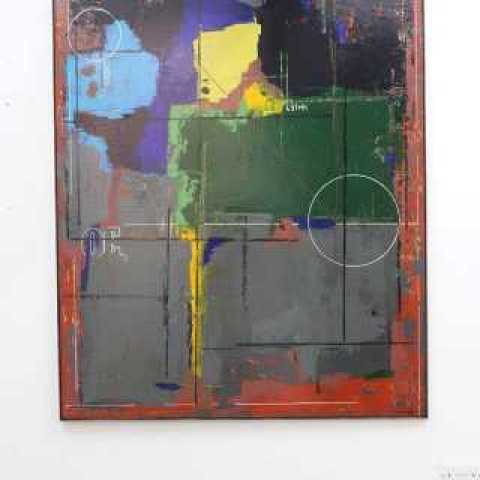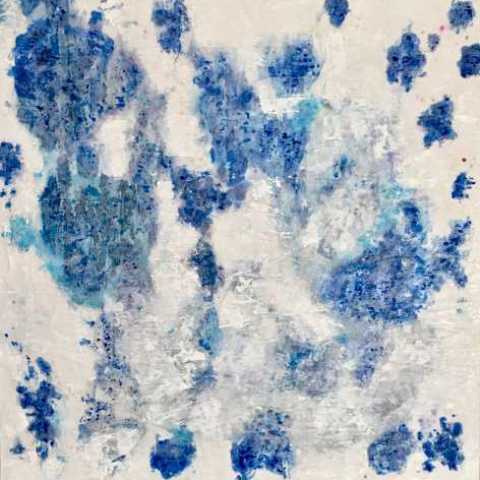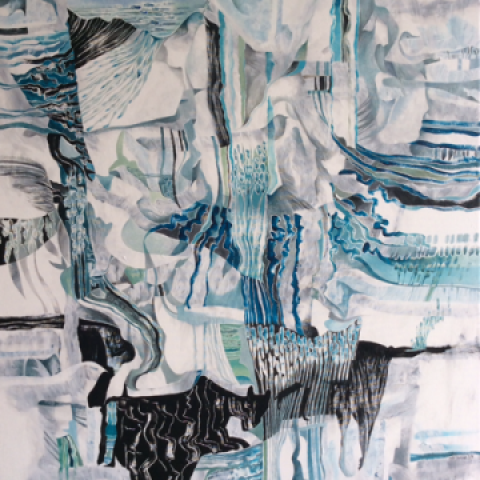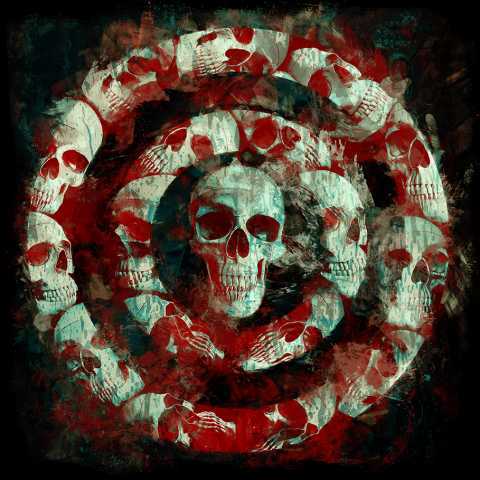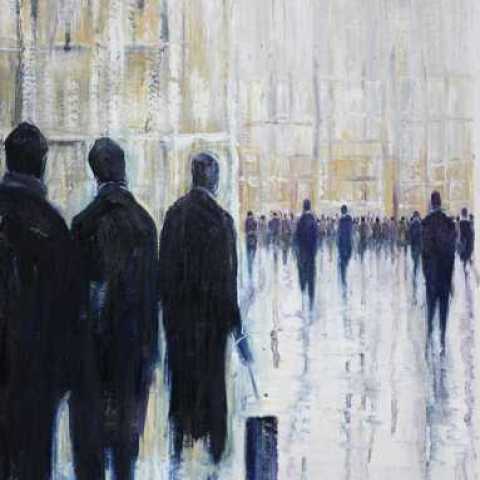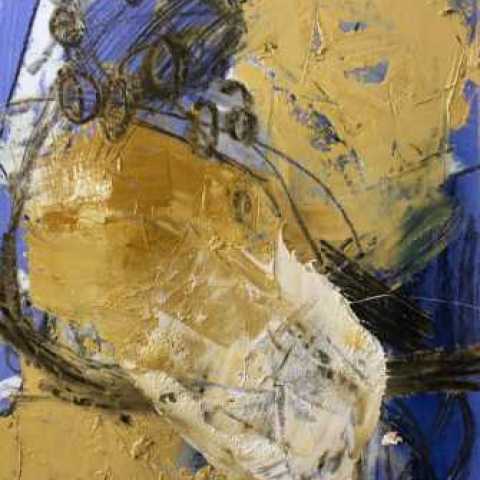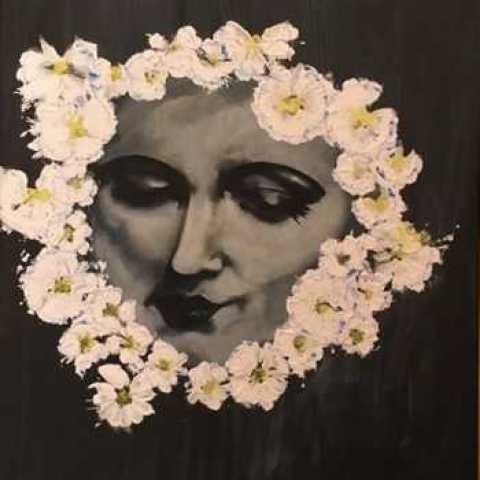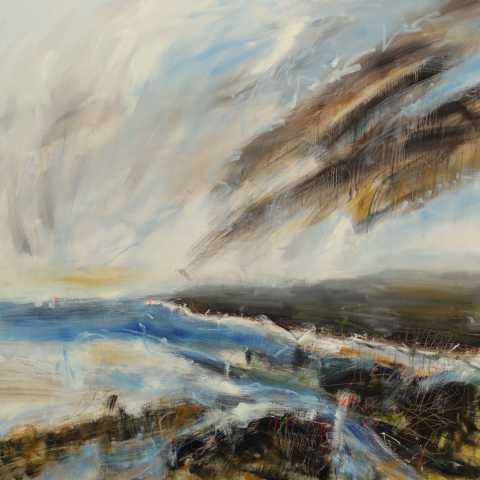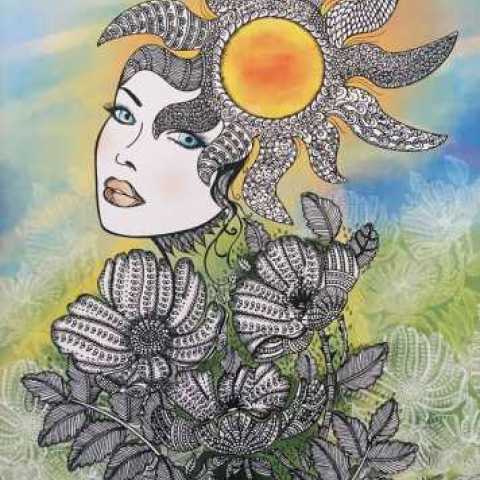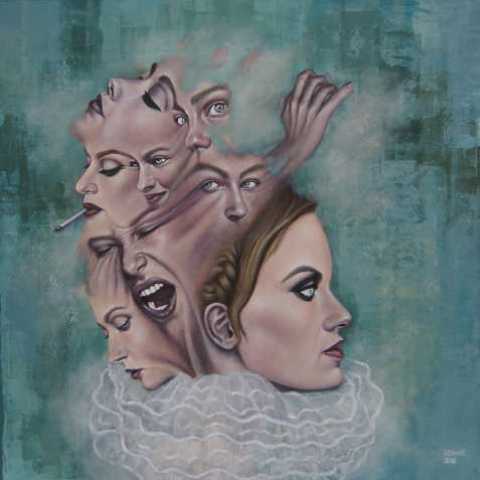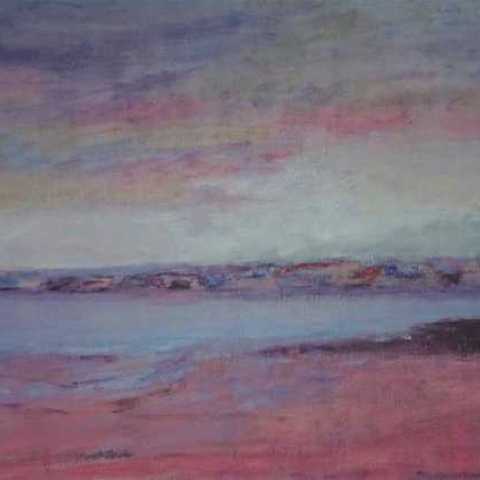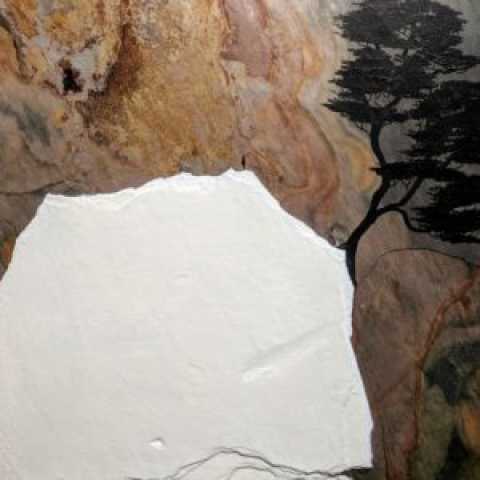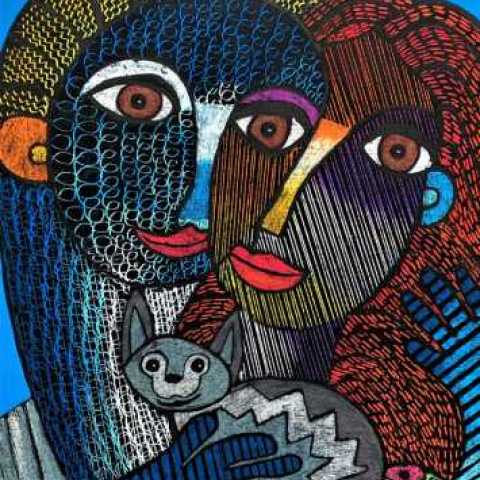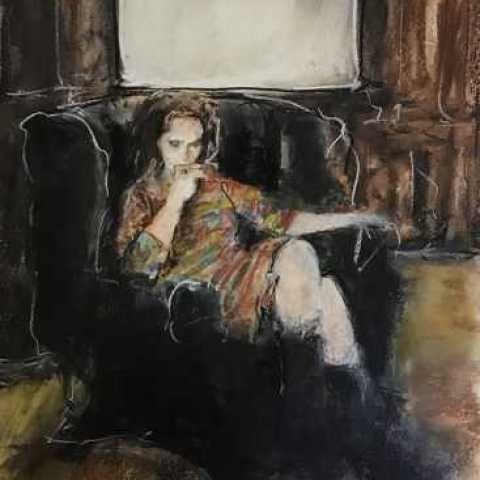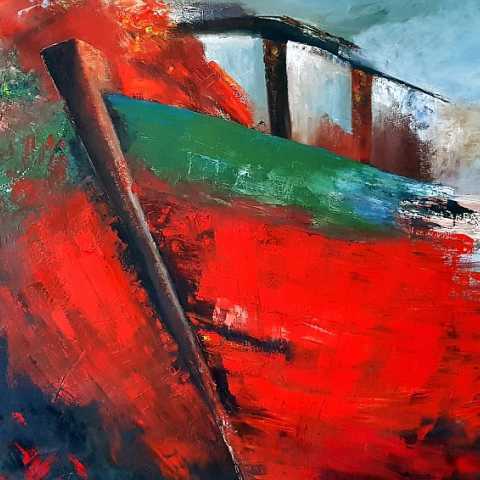 FLUX EXHIBITION -  THE NATIONAL ARMY MUSEUM CHELSEA

 
Discover the big names of tomorrow at FLUX Exhibition 14th – 17th March 2019

 
Private View: March 14th 18.30 – 21.30

 
FLUX Exhibition is London's leading exhibition to discover the most talented, dynamic painters, sculptors and performance artists.  FLUX has established itself as the platform for contemporary artists to be discovered and to be part of an exceptional, inspirational art event. On display at the National Army Museum in Chelsea, London and curated by Lisa Gray, the founder of FLUX, this much anticipated edition brings over 100 artists to the fore. Gray has hand selected the very best emerging and established artists for a four-day event.

FLUX opening party comes alive with musical guests, performance art and site specific installations which complement the work and bring a new experimental approach to the exhibition.

The show represents an opportunity to gain access to a vast and diverse group of gifted artists, on the path to being the big names of tomorrow, showcasing international talent in a collaborative, inclusive show. FLUX celebrates artists on the precipice of wider accolade and fame. 

Guest Artist – Charles Salvador formerly known as Charles Bronson
To help highlight art as therapy we will be exhibiting 12 artworks, arguably his best work to date by Charles Salvador in respect of his favourite artist Salvador Dali (and formerly known as Charles Bronson). Salvador is one of the highest-profile criminals in Britain and has been featured in books, interviews, and studies in prison reform and treatment. 

 
Mini Masterpieces Under £300

The exhibition will also be featuring the unique, Mini-Masterpieces where smaller artworks by FLUX artists can be purchased for £300 or less. A great way for a new collector to invest in art at a fraction of the price of artists' normal sized works.

 
Collectors Gift 

 
To celebrate this ambitious edition of FLUX Exhibition  a Limited Edition artwork by Marcus Jake worth over £250 will be given to anyone who purchases artwork. 

 
Location – National Army Museum, Hospital Rd, Chelsea, London SW3 4HT

Tube - Sloane Square is a 10-minute walk away.
Train - Victoria is a 20-minute walk away.
Bus - 170 stops outside the Museum


Opening Hours

14th March 18.30 - 21.30 Private View (ticketed)

15th March 10.00 - 19.00

16th March 11.00 - 17.00

17th March 11.00 – 15.00


For more information please visit http://www.fluxexhibition.com/

For private view tickets please email [email protected] 

 
PRESS CITRINE PR
E-mail : Carol Perrett [email protected]
Artists include:-
MARINA EMPHIETZI -HARRIS
Marina's work explores issues of time, life and memory and has been described as 'a reflection and celebration of life and the human spirit'.  She creates paintings with a vivid colour palette, many textures, robust energy and a playful style. Her work is characterized by strong tonal variations and constantly challenges her own talent by trying to experiment with subject matters and techniques for new creative effects.
Marina's compositions show the natural forms of a real world in a semi abstract way.
CHRISTINE SPADACCINI
Christine Spadaccini is a painter, photographer & writer. She has published several books and her paintings have been exhibited in France, in the UK, in Botswana and in South Africa. Through these various mediums & techniques, she celebrates her love of storytelling. Her visual and written worlds are closely knit. She looks for texts that draw images and images that are « pre-text » to more stories. Each painting has a story. Is a story. And soon becomes another when shared with others. This tangled network of stories we live in has been Spadaccini's neverending source of inspiration, creation and « re-creation ». She takes each project/show as an opportunity to share & hone her art of storytelling and to explore the interactions between visual and written furthermore.
CLARE PHELAN
Clare Phelan is an emerging artist/printmaker who works directly with the ancestors of our digital world. In the making of her distinctive abstract prints, she uses found objects of nineteenth and twentieth century coding technology, including textile jacquards, musical box discs and IBM punch cards. Cyber culture theory, and the idea of a 'cultural lag' in our understanding of advancing technology inform her work. Following a twenty year career as an Art Psychotherapist, Phelan returned to education, completing an MA in Visual Art in 2014. She subsequently spent three years honing her printmaking skills on the Complete Printmaker Programme run by Hot Bed Press in Salford. Living and working in the post industrial pennine heartlands of West Yorkshire provides constant inspiration and research opportunities for her work. Phelan will be showing new prints at the FLUX exhibition that reference research into the lives of former mill workers at a local textile mill in Leeds. 
PEDRO SOUSA LOURO
Pedro Sousa Louro is an artist where you can see the evolution in his dialogue with colours and geometry. Despite his preferences about the contemporary artist, like for instance Francis Bacon, his reminiscence comes from the neo-plasticism of Mondrian and Ben Nickolson, and in some way Picasso. He does not focus on the subject matter, but geometry for geometry's sake is the key in his pieces. He uses the technique of 'dropping', used by Pollock, but with the order and sense of Rothko.  Cubism has been part of his life in the early part of his career, in his more recent researches and studies he is influenced by both cubism and abstract expressionism. His main aim is interacting with the spectator, telling a story. After a short figurative spell combined with his characteristic geometric style, Pedro has found his place with his art in the expressionist world.
ANGELIKA MILLMAKER
Born in Bergen, Norway, Millmaker is a contemporary artist whose work is characterized by an abstract representation of organic forms. Her work is rooted in the colours and landscapes from Scandinavia and the beautiful design of Nordic art. The difference between the cold, almost bluish white winter landscape and the bright hues of summer is very inspiring to Millmaker and her paintings offer dramatic contrasts between colours, textures, shapes and light. She uses a wide variety of paint, pastels and mediums to create translucent and luminous effects in her work. Although her paintings are never a direct translation it may be possible to trace the pure white light of a winter day or the vibrancy of a flower in a variety of unexpected ways. Departing from a single vision from nature her paintings show the beauty and vitality not represented only by appearance but by the emotions these visions create in the viewer. Upon receiving a Bachelor of Science in Management Sciences from the University of Manchester she was accepted into Cass Business School in London where she obtained a Master of Science in Shipping, Trade and Finance.
MARK B TIMMINS
Mark's career began after he graduated in Illustration in the1990s with a twenty year stint working as a full time in-house illustrator/designer for various greetings card companies. After that amount of time working in such a commercial field he was desperate to explore more personal imagery. Painting became his therapy! He is now blessed that he can spend a certain amount of my time each week pursuing his passion. His painting 'career' really began post 2015.
DEADMANSDUST
Deadmansdust is a Lancashire based contemporary artist with a background in watercolour painting and illustration. He Graduated from Loughborough University in 1999 after which he  concentrated on developing his skills as a watercolour artist which paved the way to him having his work displayed in many galleries and being awarded the Windsor & Newton Young Artist of the Year Award in 2000. Seeking new challenges Deadmansdust set out to push the boundaries of his imagination and took to the camera and computer as a way of exploring his artistic vision. The female figure became a main source of inspiration and combining this with his fascination with colour and texture he soon began to formulate a new style that was unique to himself. The work bears a most interesting influence of his illustration background and overall his imagery possess a certain quality, a sensual electricity that is totally his own. Influences of classical styles are clear in his portrayals of drama, mystery and fantasy. Darkly beautiful images of strong, intriguing women and fantastical characters. Alongside a steam punk romanticism there's often a sense of surreal theatrical impact within the work of Deadmansdust. The story, the secrets, the captivating narrative all equate to work that is truly spellbinding.
LESLEY OLDAKER
Lesley Oldaker is a UK based artist working mainly in the medium of paint.Through a combination of Art College, various art courses and self-teaching, Lesley has developed as an artist, to find her recognisable artistic voice, which expressively communicates her observations of the complexity of people, their purpose and relevance within our continually changing urban societies. Ideas for her work evolve from events seen in the media that evoke strong responses, perceptive observations of human behaviour and sharing her own personal experiences, which enhance the emotive narratives of her paintings. Lesley has been painting full time for 6 years now and has already accomplished an Invited Artist Residency in China 2013, received Runner-up in Winter Pride Art Awards 2014, London, Peoples Choice at Bath Art Fringe 2018, been featured in various publications and has been selected five times to exhibit with Flux,
MARY CRENSHAW
Mary was born in Richmond, Virginia where she earned a Bachelor of Fine Arts degree in Painting and Printing at Virginia Commonwealth University. After her studies she relocated to Paris, France supporting herself as an au pair and assistant to Jennifer Bartlett. Later Crenshaw moved to Milan, Italy where she lives and works today. Crenshaw received an MFA from Lesley University College of Art and Design in Visual Arts and more recently a Professional Doctorate in Visual Art form the University of East London.
STELLA HILL
Stella Hill BA ( hons ) Visual artist As a visual artist she likes to explore many subjects and mediums. She likes working with oil paint & acrylics and has enjoyed mixing many mediums such as collage and pastels to create a 3d effect on some pieces. Much of her work has been inspired by her environment or emotions. This body of work represents feelings of love, death, memories and seasonal changes. She has also included some whimsical imagery which characterises attitude and childhood memories.
LUCY MARKS ART

Lucy's work as a landscape painter focuses on capturing the energy of the environment in a non-representational way. Her process is to work directly from the landscape, either painting directly or sketching. She works using her sketches as a primary source back in the studio. Through painting she explores energy, dynamism, movement and the conscious aliveness of the landscape. She works in both oil and watercolour and enjoys the challenge and quality of these mediums. Her aim is to help the viewer connect back to a sense of the Earth, Sea and Sky; and visually experience the power of the elements in the natural world. Through this she hopes that she can help them to connect with their own memories of being in Nature. She holds an MA in Fine Art and exhibits in London and the South East.
ASHIMA KUMAR 
Ashima believes in, "Art can penetrate the very deepest part of us, where no words exist." She has been working at the cutting edge of Graphic Design and Visual Art after completing BFA from College of Art, Delhi, India.  Her creative works are an exploration of the world around her. Inspired by  Kalamkari art and Zentangle she has developed her own style of contemporary art using pen, ink and technology to realize mixed media artworks. Her work is often considered a fine example of what possibilities happen when you pair clean, strong forms with a powerful message. Her effort has been to showcase how, with the use of bold and rule-breaking visual language, graphic design can inspire and be a vital element in the growth of businesses and also in nudging public perceptions in desirable ways.
RONNIE JIANG
Ronnie Jiang was born in Medan, North Sumatra, Indonesia. She arrived in France in 2008, and in 2013, launched her artistic career, after working on several projects as a fashion designer. On canvas, she lets her imagination run wild and whisk her away to fantastic, self-contained worlds which open up the gates of perception. Yet they also act as a double-edged sword – we are caught on the razor's edge, somewhere between surreal enchantment and uncanny enigma. Ronnie Jiang also gives free reign to her East Asian origins, and is inspired by traditional painting as well as modern anime culture. Her expressive portraits have one thing in common – they are perfectly identifiable due to their characters' grey, diaphanous skin. The scenes, as surrealist as they are poetic, conjure up the world of dance and of fairy tales. Her still life paintings exude sensuality and the characters of her graphic illustrations evolve alongside nonsensical, yet familiar animals.  A form of wonderland, her works, with their pure strangeness, conjure up the other side of a looking glass whose reflection is realistic yet bent out of shape, where the pictorial representations from several cultures and eras collide and coalesce.
ELISAVETA SIVAS
Artist of mixed Estonian-Russian origin Elisaveta Sivas has expressed in her art different cultures she has experienced. Elisaveta studied Modern Greek Philology and Byzantine Literature and holds a PhD in the Theory of Languages. She did her artistic studies in private workshops in Paris, St. Petersburg and Cyprus. She has attended art classes in Italy at the State Academy of Palermo. She lived and travelled for studies and research to countries like Greece, Cyprus, Italy, France, Holland and UK. Having her background in linguistic research, Elisaveta became a researcher of life, human emotions, interactions, relations. 
For the last years Elisaveta has based her workshop in Polvamaa where she moved in order to be closer to her roots. Beautiful nature, forests and lakes, natural way of life close to earth present for Elisaveta unlimited source of inspiration and add authentic scent of pureness to her art. Elisaveta is working mostly with ceramic sculpture and figurines, but she also creates oil painting, mixed media painting and drawing. Her paintings are more colourful, while the sculpture is characterised by attention to detail and minimalist style.
E M LAFUENTE
Elisa's paintings merge the outside with what is felt inside, mixing external images with her feelings, dreams and memories. 
Most recently her paintings are inspired by the landscapes of Northern England and Scotland, although the influence of her Mediterranean colours is still visible in her palette.
Elisa started painting as a child, copying her mother during those scorching summers in Spain. Majoring in Law, she continued to paint, attending various Spanish art schools while maintaining her self-taught approach. At University she was submerged in Zen meditation and after graduating, continued to study the mind in different ways through Psychology and Yoga. This interest is ever present in her paintings.
To paint is Elisa's inner need to look for balance and harmony both inside her and the picture.  Her contemplative approach within nature and herself remains an important source of inspiration.
"I try to paint the open space of being conscious, but although I remain caught within concepts, painting is my way of breaking free from that confusion, being conscious of what fills space without becoming it." 
Her creative process is continually developing, letting the painting talk to her, listening and trying not to interfere too much while searching for the point that is just in balance between the painting and herself. 
Her wish is that those that can look at her paintings can experience, at least a small piece of this enjoyment!
ROBERT OWEN BLOOMFIELD
Art wasn't an option for Bloomfield after school, as he needed a steady paid job. But one day, to be different, he painted a birthday gift for a friend. They hung the artwork up right away, which spurred him on to paint again, and he hasn't looked back since. Bloomfield's art combines ideas of his two favourite artists [Rothko and Gormley] by placing figures in stark and sometimes harsh landscapes with unyielding horizons. His favourite material is spray paint: "I often used spray paint as a teen when out creating guerrilla art with friends in London. The idea of using street material in a more traditional way appeals to me". He prefers working with the cool tones of greys and black as it leaves more to the viewer's imagination. The art Bloomfield creates comes from endless introspection, and a variety of inspiration. His work is thoughtful, and presented in an accessible way for a wide audience. In his own words: "Everyone should have an original painting in their home".
JOSS ROSSITER
Joss was born in South Africa and spent 38 years there before moving to the UK. She turned to art at the age of 58 and has not looked back since. She creates mixed media art using different textures and techniques including pastels, acrylics, gouache, inks, food colouring and scratching. Her art is heavily influenced by her life in South Africa, and she believes that there is joy and an intensity of love and passion amongst people even in the most difficult of economic situations. She sells her work internationally bringing her vibrant, bold art to a wide audience. She exhibits regularly in London, including every year at the Mall Galleries Pastel Show and at the Flux Exhibition. Her art is now permanently showing in a gallery in Greenwich, London, in St Albans  and in Laguna Beach California. She also had a successful exhibition in Murcia, Spain in 2017. Her plans for 2018 include an exhibition in New York. She loves life, loves art, and is passionate about producing work that captures the viewer's attention, and her art is now owned by many private collectors all over the world.
VICTORIA GENERAL
Charcoal and pastel artist Victoria General evokes a sense of familiarity within unexplored corners of the urban environment. Capturing a sense of fragility in the featured, anonymous characters, and highlighting imperfections in the process, General provides clarity in a world of disconnect, pinpointing the human experience through vulnerable and intimate moments.
MARNIE SCARLET
Marnie Scarlet is a unique multi media artist. Marnie creates performance pieces, wearable art and fine art pieces. Her preferred media is latex, but often recycled items and fabrics will also be used, such as hypodermic needles used in her shows or used make-up wipes as well as ringpulls from soda cans. Marnie also focusses on taking self portraits of herself in her wearable art. These photos often feature her trademark masks, and colourful, surreal outfits, shot against  a sombre backdrop. Marnie's work is strongly influenced by feminism, surrealism, absurdism and popart. She has developed her own unique recognisable style in fine art as well as in performance art. She is part of Art Society Soho and also has had work on display at Cultivate, StopJectify, Modern Panic and Sweet 'Art exhibitions; She and Game Face, most recently she has had a solo exhibition at ITS clubhouse in Mayfair and has had two of her piece featured at Turner Contemporary for POW.